New Great: Organic Almond Market
According to standard farm products, growing high-quality organic products require more attention regarding time, money, and labor and organic almond is one of them.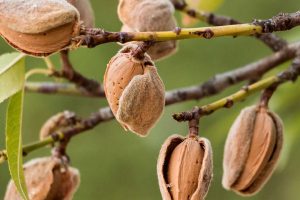 Organic almond, one of the most beneficial products, is a farm product produced by respecting nature. Recently, society's organic and natural food needs have also affected almonds because they want to benefit from almonds. Therefore, the demand for almonds, grown with care at every stage, has increased.
Organic almond cultivation is also unavoidable for the future agricultural market sustainably and naturally. The world always needs healthy and safe food. When our immune system is most mattering, such as a pandemic, we want to eat the most natural versions of such foods. Organically grown almonds are lower in saturated fat than regular almonds. Moreover, it contains more valuable oils and is more delicious. It is richer in minerals such as calcium and magnesium.
Besides all its benefits, organic almonds are a great investment model. If you think about increasing your money, you can invest in stable almond trees and have a bright future instead of old model risky investment types. Moreover, almonds are growing steadily in the global market. Investing in sustainable, organic agricultural products is a brilliant move in the upcoming periods in the future!

Almond is a fruit with high-fat content, and these oils are also high amounts of beneficial monounsaturated fats. So, it supports HDL cholesterol against LDL cholesterol. Therefore, even though it is an oily fruit, you should include almonds in your diet to regulate blood fats.Good for Cholesterol

How We Grow Organic Almonds at Agro Invest Spain?

We do not use synthetic fertilizers, antibiotics, or pesticides while growing almonds. While growing organic almonds, we apply something that belongs to nature most appropriately with nature. We follow international organic guidelines in organic almond cultivation. These guidelines cover every stage, from the water we use to grow almonds to warehouse management.
As Agro Invest Spain, We Produce Your Organic Almond!
Agro Invest Spain is located in the fertile land of Spain's Extremadura region. So, we grow organic almonds in this region and offer our investors a great agricultural investment model. We attach great importance to the environment, the future, and sustainable agriculture.
Would you also consider investing in these excellent agricultural product superfood organic raw almond groves? And investments to contribute to sustainable agriculture with concrete and clean food product? So, you can get information from our investment experts right now for your stable investment of over 15% with an annual return on investment!
Invest in almond farmlands now! Would you like to get information from our investment experts?
All rights of this content prepared by Api Group Agro Inversiones SL ("API Group") belong to API Group. These rights are protected and the partial or complete copying, reproduction, distribution, processing or use of the content in any way without permission and without reference will result in legal and criminal liability of individuals.