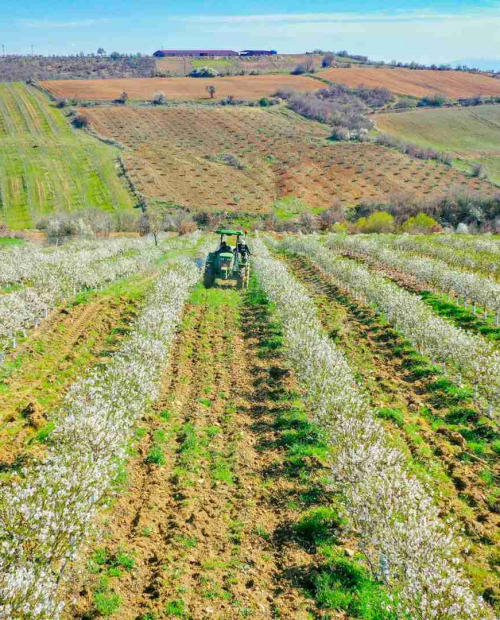 Agro Invest Spain is the marketing brand for Concept Agro Group. Concept Agro Group is one of the market leaders in the Nuts and Food Production industry in Europe. We have 17 years of experience in the market, and we also have operations in Portugal, Turkey, Bosnia, and the USA. Agriculture is a unique business that requires a certain amount of know-how, technology, and experience to make a huge difference for the best results. Operating in different countries allows us to constantly improve our know-how and technology. Our asset holding company Api Group and management company Agro Concept, provide full security to our investors for delivering the assets and managing the farmlands.
​​We establish innovative approaches to modern agriculture and always put environmental and social factors at the heart of our business and operations. With decades of agricultural investment, our talented team, development, and operational experience worldwide make all stages of hassle-free and easy investment. All you have to do is to enjoy your profitable investment. The first thing you are looking for in the company where you are planning to invest in professional staff is to have a well-managed agricultural system. We assure you that.
Live this experience: Our Fertile Farmlands in Spain!
API Group is a successful group company with successful brands in agriculture, real estate development, management, renewable energy, food processing, and hospitality.
Our company is located in the Extremadura region in Spain, in Spain's most fertile agricultural lands. With your investments in our agricultural land in Spain, it provides a return in Europe. Our almond processing facility in Spain is currently under preparation. At the same time, Turkey and Bosnia processing walnuts and almonds, olives, and olive oil have factory processing and frozen potatoes.Agro Concept is one of Europe's largest agricultural land management companies specializing in walnut, olive and almond fields.
Contact us and get information about the investment model that best suits you.