Main Factors for Almond Farming
Recently, you may have heard a lot about how important an agricultural investment model in almond farming is. By investing in almond farmlands in Spain, you add the best to your portfolio.
While almond cultivation is quite widespread, investing in well-managed agricultural land would be an excellent step. So, Agro Invest Spain's expert team focuses on getting the best end product in almond cultivation to support the investors in the best way. Now let's check what the main factors that affect almond cultivation are!
Optimum Climatic Conditions for Almond Farming
Although almond generally likes the Mediterranean climate, it is resistant to winter with their woody body. Hot and dry summers and rainy winters provide the best yield in almond cultivation. For the plant to grow adequately, the summer temperature should be between 30-35. For a quality end product, it should receive sufficient rainfall. Flower buds have less winter resistance. Considering all the conditions, the climatic conditions in the Extremadura region of Spain provide an ideal climate for almond cultivation.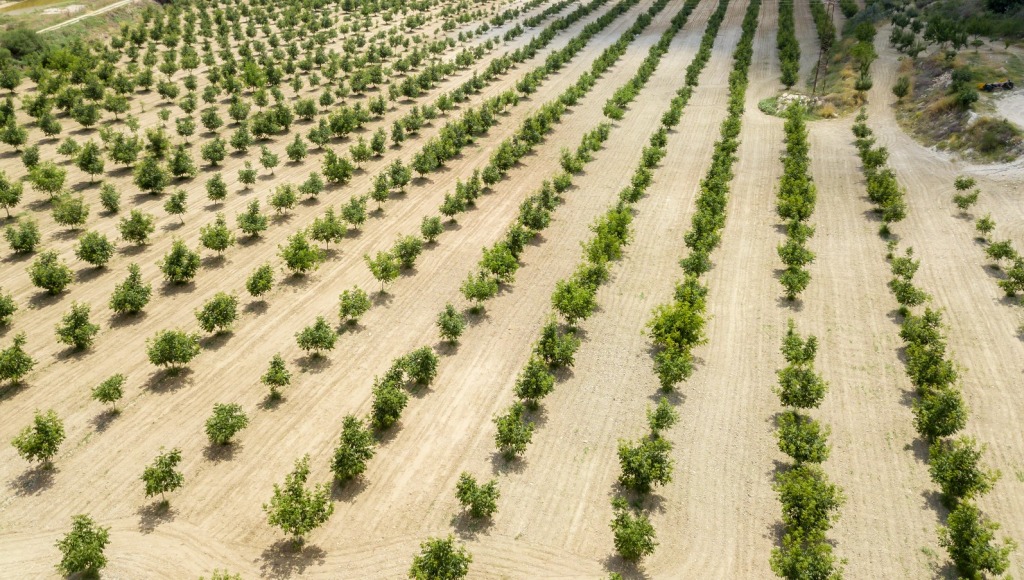 Key Stage: Planting Almond Tree
Planting almond trees requires professional expertise. So, a team should do it with experience in the agricultural industry. As Agro Invest Spain, we do this in the best way possible for our investors. Almond planted should be in a square and serial manner in the area. In the later stages, trees are planted at intervals so that the tree can develop quickly. The soil is plowed profoundly and prepared in the best way. Enough space is excavated for the almond tree roots.
Soil Quality and Irrigation
One of the most significant parts of almond agriculture is soil fertility. Almond grows best in sandy, clayey, alluvial, and well-drained soils. Besides, well-doing irrigation is necessary for fruit quality. If sufficient irrigation is not done, it may not be an efficient harvest. Adequate and drip irrigation should be mainly in the flowering period in April-May-June.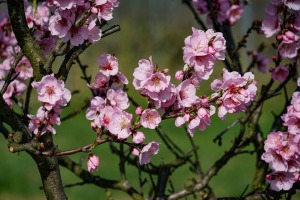 Harvesting in Almond Farming
Farmers can use the most modern methods to determine the right harvest time. So, the almond harvest time should be as professional as any other step. As usual, after the green peel of the almond fruit cracks, the fruit begins to ripen. After the almond fruits get from the tree with the latest technologies, the shells are broken with modern methods. After that, almonds should be stored in the most suitable conditions.
Time to Almond Farmland Investments in Spain
Do you want to make a real investment in Europe? Nowadays, the smartest investment model is the one which is concrete and sustainable food. Agro Invest Spain manages agricultural lands in the best way, with an annual return on over 15% investment. Would you like to know more? Check out the investor guide or contact us now.
All rights of this content prepared by Api Group Agro Inversiones SL ("API Group") belong to API Group. These rights are protected and the partial or complete copying, reproduction, distribution, processing or use of the content in any way without permission and without reference will result in legal and criminal liability of individuals.