Health Benefits of Almond
Almond is one of the best you should add to your daily diet. What makes almonds a superfood is their rich nutrient content. Are you ready to see health benefits of almond, including healthy oils and various valuable vitamins?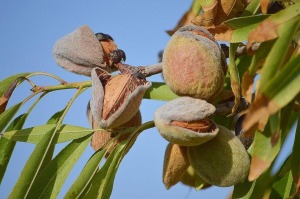 Health Benefits of Almond 1: Help You Lose Weight
Almonds also have many benefits in terms of weight loss. Those who regularly consumed almonds got rid of belly fat faster than those who consumed a carbohydrate diet. Thanks to the healthy oils, an improvement was observed in the blood sugar of those who consumed almonds in diabetes-2 patients because consumption of almonds regulates blood sugar and balances blood sugar.
Health Benefits of Almond 2: Vitamin and Mineral Storage Almond
Studies administered in the UK suggest consuming 20-30 grams of almonds for adults. It contains unique vitamins and minerals, incredibly rich in magnesium, zinc, and copper. These minerals take part in the body's primary functions, so the body needs them.
You can examine the table of nutrients in 23 grams of almonds and how much of your daily diet covers:
| | |
| --- | --- |
| Vitamin E | 40% |
| Magnesium | 15% |
| Phosphorus | 16% |
| b2 vitamin | 18% |
| Copper | 26% |
Health Benefits of Almond 3: Good for Cholesterol
Almond is a fruit with high-fat content, and these fats are also high amounts of valuable monounsaturated fats. So, it supports HDL cholesterol against LDL cholesterol. Therefore, even though it is an oily fruit, you should include almonds in your diet to regulate the fat in blood.
Almond is A Medicine for Heart Disorders
Almond contains unsaturated fat, vitamin E, antioxidants, and magnesium that help protect heart health. The high antioxidants in almonds are good for cardiovascular and coronary heart health. We recommend consuming a handful of almonds four days a week to reduce these risks. At the same time, foods with a low glycemic index help prevent heart disease. In this sense, your best friend should be almond!
Consume Almonds for Your Brain Health
Almonds contain vitamin E, folate, monounsaturated fatty acids, and l-carnitine, which are excellent for brain health. For this reason, it is thought to improve memory and strengthen your brain health.
Agro Invest Spain Almond Investments
Our almond farmlands in Extremadura, provide its investors with an annual ROI of almost 15%. We grow almonds, one of the most preferred superfoods globally, on our agricultural lands that we manage at every stage in the best way. Our expert team in the field prepares the farmland and grows it best.
Invest in almond farmlands now!
Would you like to get information from our investment experts?