When the average individual thinks about investing, they typically envision putting their money into a specific business in the hope that it will prosper over time. You might have mutual funds, stocks, or bonds as investments. However, depending on the trading day, these can be impacted by stock market swings, which can benefit you or cost you. A broad portfolio is crucial to minimize losses from bad trading days, whether you're a novice or a seasoned investor. To offset probable losses, you want to consider agriculture investment in a high-demand sector like the nut industry. At Agro Invest Spain, we know more than a little about the nut industry. Thanks to our wealth of knowledge in the agribusiness sector, we open the door for our clients to invest in Spain with our highly productive almond plantations. Read on to learn about the booming nut industry and how you can benefit from investing in almonds.
Nut Industry Growth
The global nuts market size was valued at USD 54.11 billion in 2021 and is projected to expand at a CAGR of 4.6% from 2022 to 2028. The production of tree nuts is increasing as consumers' demand for nutrient-dense, "snackable" proteins increase worldwide. Tree nut production is rising 15% from last year and 65% from ten years ago. Moreover, we don't anticipate this trend in the nut industry to slow down any time soon because they are well-known for their health advantages and have shown consistent yearly growth rates of $1.77 billion over the past ten years.
Consumer Demand in the Nut Industry
Personal health and environmental sustainability, once considered "niche" issues, are now at the top of consumers' minds while shopping, particularly when buying food. As a result, plant-based proteins are more in demand than ever as consumers seek more wholesome, practical, and sustainably produced foods. In addition, the awareness of the value of healthy foods is boosting the global edible nut industry as the World Health Organization (WHO) advises including edible nuts as part of a healthy diet.
Top Products in the Nut Industry
The majority of tree nuts produced globally, including 50% of production and consumption, are almonds and walnuts. Cashew nuts and pistachios come in third and fourth place, accounting for 16% and 32% of global nut consumption. 
Nut Type Global Consumption
1 Almonds 1,304,051 m/t 30%
2 Walnuts 887,731 m/t 20%
3 Cashews 720,170 m/t 16%
4 Pistachios 678,984 m/t 16%
5 Hazelnuts 520,028 m/t 12%
Hazelnut and peanut consumption may experience further increase as a result of developments in allergy treatment. At the same time, the global demand for nut categories like macadamia continues to grow faster than the supply. An unusual occurrence in the agriculture sector, the macadamia industry is expected to treble its output globally within the next ten years. While hazelnut production is expanding to new locations to accommodate rising demand, the almond industry frequently sets new output records. An overabundance of nuts will not be an issue for the foreseeable future because demand will likely increase due to population expansion and consumer trends toward plant-based protein.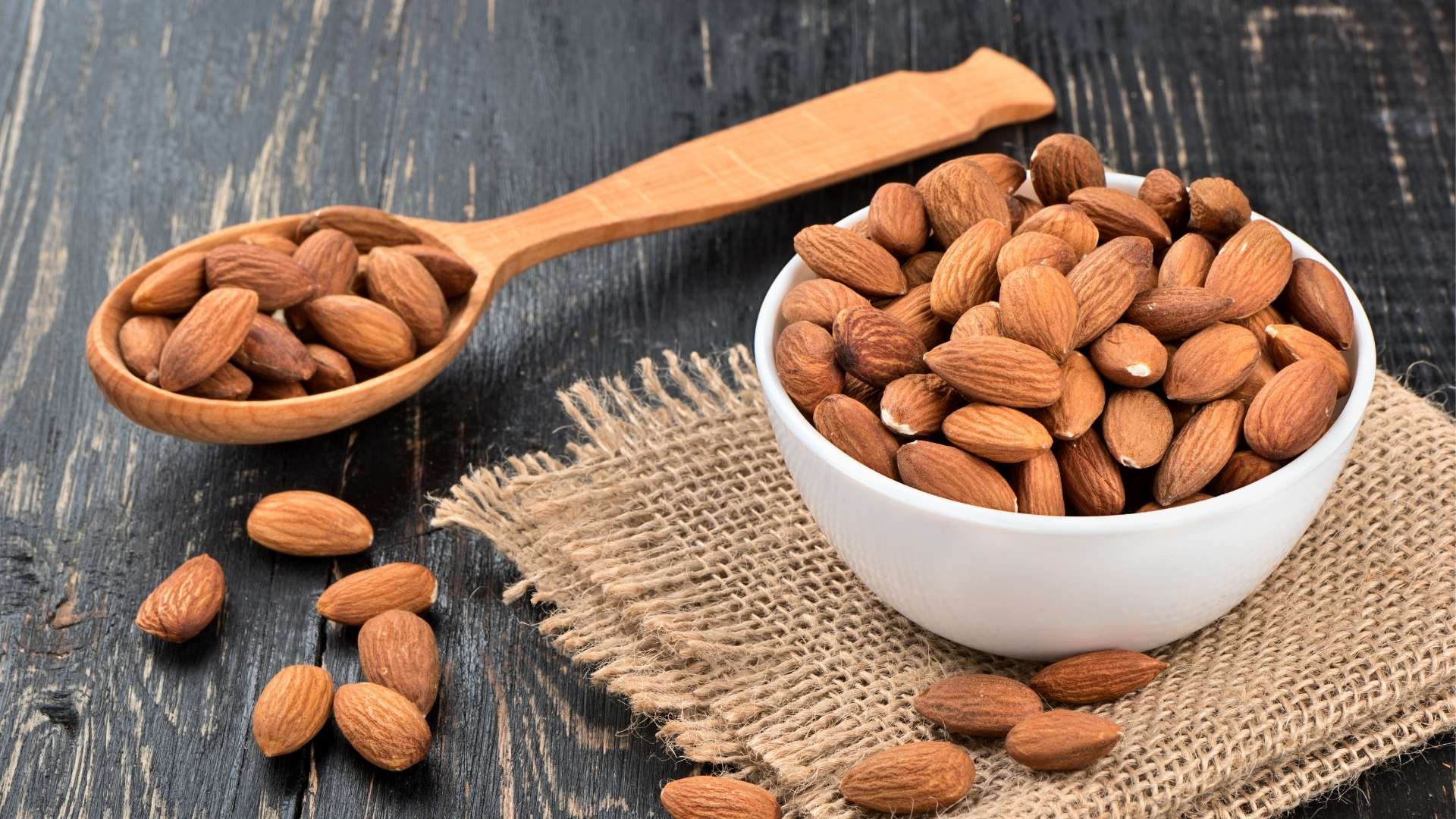 Technological Advancement set to Boost the Nut Industry
The advancement of technology and modernization fuels the expansion of the global nut industry. A game-changer in speeding the transformation of the worldwide nut industry is the adoption of cutting-edge technology and the sector's digitalization. In the upcoming years, it is anticipated that improved yields and performance will result from the ongoing development of advanced mechanical methods for calibrating raw nut materials, such as peeling, sorting, and shelling.
The nut industry has undergone significant development in product expansion, added value, sector organization, and export procedures, all of which are anticipated to fuel the market's continuous growth. For example, the pressure to find a sustainable meat alternative has opened a door for the nut industry. In the upcoming years, nuts should replace dairy cheese and meat at an even higher rate. While eating meat manufactured from maggots may not be for everyone, making a "nut burger" out of almonds, sunflower seeds, fresh herbs, and spices is a satisfying and socially acceptable alternative. Consumers won't ask for the "genuine article" if they begin to appreciate alternate flavors that go nicely in burgers or on a barbecue. Furthermore, the possibilities for nut-based cheese are almost endless. Just 1% of the $60 billion worldwide cheese market would tremendously boost the nut industry.
Invest in Nuts with Agro Invest Spain
Due to their widely publicized health benefits, almonds are in high demand worldwide as snacks or derivatives like almond milk and almond flour, which are used as dairy and wheat substitutes. Every year, over a million acres of almond trees, are harvested, and the demand is only growing. Almond exports reached almost 3 billion pounds this year, an 18% rise from the prior year. As a result, the almond industry had a staggering value of over eight billion dollars in 2020. If rates and trends remain the same, the almond business may quickly grow by 5.8% and reach twelve billion dollars by 2027.
However, what do those figures signify for investors? Almond investment is for you if you're seeking a low-risk, long-term investment. Without many fluctuating dangers associated with equities, it has a significant potential for huge gains. Holding the number one spot for tree nuts in the nut industry, almond investment is your best bet for a profitable venture.
The south of Spain, where we offer agricultural land for sale in Spain, is seeing a landscape change due to Spanish farmers replacing traditional wheat and sunflower fields with almond orchards in response to the rising global demand for almonds. As one of the top agricultural investment companies, Agro Invest Spain, gives investors a chance to buy land in Spain and reap the rewards of a profitable almond investment. We developed a reliable strategy for investing in farmland with permanent crops due to our expert understanding of almonds as a commodity, their growing procedure, harvest cycles, and the industry. Additionally, we are aware of Spain's developing potential, climate, logistical accessibility, soil quality, and a host of other essential elements that affect the value of the agricultural investment in Spain.
The Bottom Line- In a Nutshell
The need for wholesome, environmentally friendly food is not going away. Almonds provide consumers with a nutritious, moral, and delectable snacking alternative because of their many health advantages, ease of intake, and status as a plant-based protein source. In addition, almond tree nut farms are attractive assets with tremendous growth potential due to a good climate and rising demand in the nut industry. Contact our advisors at Agro Invest Spain today if you are ready to buy land in Spain for a successful almond investment.
All rights of this content prepared by Api Group Agro Inversiones SL ("API Group") belong to API Group. These rights are protected and the partial or complete copying, reproduction, distribution, processing or use of the content in any way without permission and without reference will result in legal and criminal liability of individuals.