Investments are a terrific way to boost your wealth, but investors need to be aware of the prospects of each investment. If you plan to invest for the long term, you should generally choose investments that can endure market fluctuations on a worldwide scale. You can invest in Spain as a foreigner in many ways, from real estate to stocks, bonds, and even agriculture.
Regarding investments in agribusiness, Spain is among the most alluring countries in Europe. The nation has some of the world's most fertile agricultural terrain, and Spanish agriculture investment goods like almonds are set to increase in popularity. Today, there is a growing demand for plant-based protein, and almond is one of the most well-liked sources for investors and consumers alike. This type of investment is gaining traction with investors because it offers a great return on investment and multiple income streams. Adding such an agricultural investment in Spain to your portfolio is the ideal use of your funds. Let's consider why you should invest in Spain and its agro-invest potential.
Why Invest in Spain?
Did you know Spain is currently the third-largest investment market in the EU? That's why investors consider Spain one of the most appealing commercial markets and a sure bet for overseas investment. When you invest in Spain, you will have access to the European Union market, which is regarded as the world's biggest and most dynamic market. You also benefit from the European Union's single currency and the continent's free movement of products and services. Furthermore, Spain is one of the top-ranked nations in the world for commercial service export, and its central geographic location gives businesses access to various markets, including those in Europe, Latin America, Africa, and the Middle East.
Make an Impact when you Invest in Spain.
Impact investments aim to generate a financial return by supporting social and environmental causes. Spain's expanding impact investing market provides funding to target global market segments. Sustainable farming methods, renewable energy sources, and conservation sustainability are some of Spain's top impact investment sectors. With a 200% increase in global investments, impact investing is the second fastest-growing strategy in Spain. When you buy land in Spain for agro investment, you can be part of the positive change for our world and future generations with an agricultural impact investment.
Revolutionary Agricultural Investment in Spain
While agriculture investment is a relatively new concept for many investors who are used to more traditional assets, this asset class is fast becoming a preference. The chance to invest in an emerging real estate asset that is highly productive for both the client and our global food supply is now easily accessible. This is thanks to agricultural investment companies like Agro Invest Spain. If you want to buy land in Spain and enter the rewarding agribusiness sector, we offer an unparalleled opportunity with our managed farmland model. Investors can now own a hassle-free and successful business in farm investment without becoming farmers for the first time.
Everything on the managed farmland, including the certified trees, is owned entirely by our investors. All almond investment project locations have access to a labor house, solar panels, equipment and storage, security fencing, and water storage. Our expert management firm sets up everything the land needs to ensure a thriving plantation and a bountiful crop.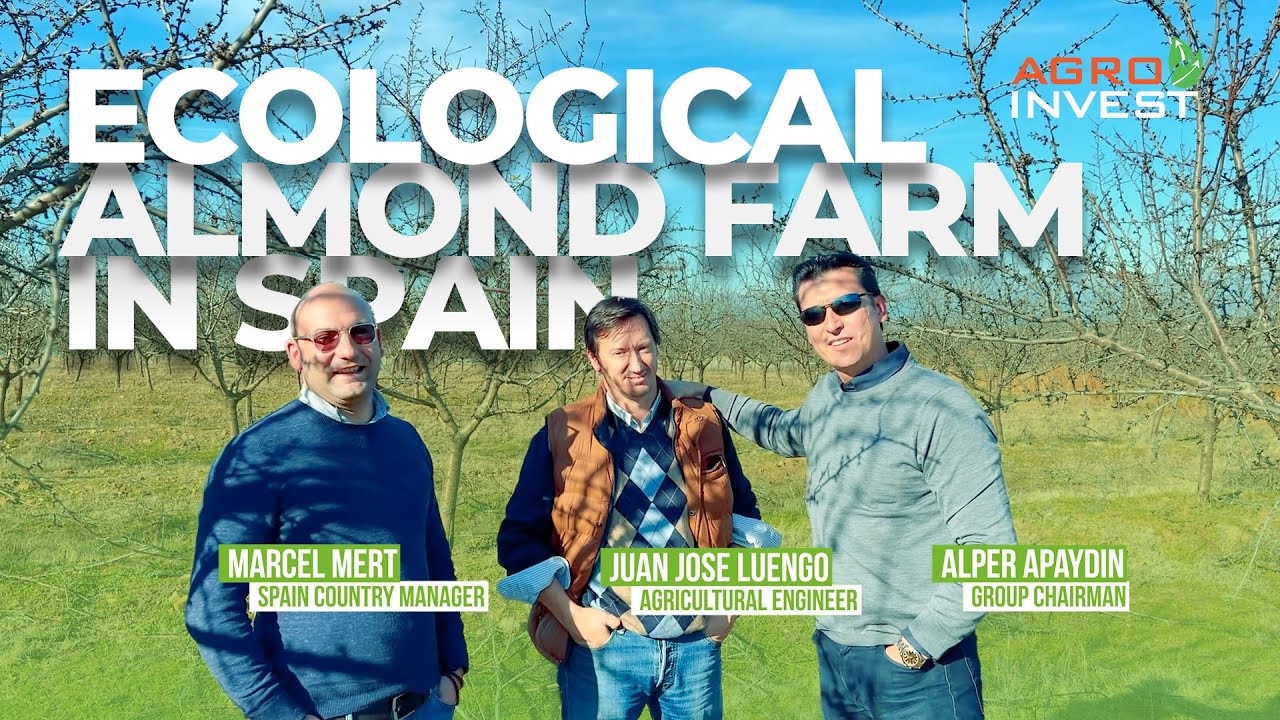 Agriculture Investment is Best for Your Portfolio
There are numerous benefits to agriculture investment. First, it's a low-risk investment that serves as an inflation hedge due to its rising value over time. Second, it's an asset in the agriculture sector that generates employment and supplies food to local and worldwide communities. Thirdly, it can help investors diversify their portfolios. Do you know how to invest in agriculture to get the best profits and a stable income? There are various ways to make money in agribusiness as an investor, though obviously, your earnings will depend on the type of land and the agriculture investment style. At Agro Invest Spain, we have the expertise and are eager to share it with you.
Invest in Spain Today
When you invest in Spain, you should choose an investment strategy that gives a high return on investment while being beneficial in the long run. Agro Invest Spain offers you an asset that steadily grows with your trees. Our managed farmland model ensures the highest profitability with maximum efficiency. We take the utmost care to prepare the soil, take good care of your trees, and evaluate the cultivation of your almonds at every stage to prevent waste. We then transport it securely to the harvest stage. This natural and environmentally sustainable agriculture investment can ensure a secure future for future generations! Contact us today for detailed information on how to buy land in Spain.
All rights of this content prepared by Api Group Agro Inversiones SL ("API Group") belong to API Group. These rights are protected and the partial or complete copying, reproduction, distribution, processing or use of the content in any way without permission and without reference will result in legal and criminal liability of individuals.