One undeniable reality is the foundation for the unfettered thirst for investing in agricultural property. It is a practical and straightforward asset that relies on land and water and reacts to something as fundamental and essential as human nourishment. The agri-food sector is an infinite industry ripe for investment. But where should you point your compass when looking for the best agroinvest opportunities? If you didn't know, Spain is a significant player in European and global agri-food production. The experts at Agro Invest Spain source prime land for sale in Spain, where we cultivate almonds, the leading tree nut commodity. 
Let's delve deeper into the agri-food sector in Spain and discover why this Mediterranean agricultural haven makes the ideal place to invest in farmland. 
Spain is a Central Contributor to the Agri-Food Industry
Despite the 2008 Great Recession, the COVID health crisis, and the present invasion of Ukraine, the agriculture sector has shown resilience. This is in addition to the need for increased food production to serve a growing global population and ensure food security. As Spain is one of the top producers of agri-food in the EU and the fourth-largest exporter overall, particularly of pork, fruit and vegetables, wine, and olive oil, investment funds have established roots there. 
Regarding agri-food production, Spain ranks tenth globally and is renowned because of the caliber of its goods and the wide variety. Moreover, the Spanish agricultural industry has recently developed to the point that it is now a desirable agricultural investment opportunity for foreign investors with the resources to carry out the renovations that many farms still need.
Facts About the Spanish Agri-Food Sector
As the primary manufacturing sector in the nation, the agri-food industry generates close to €140 billion in revenue and employs over 440,000 people. 

The Spanish agri-food sector has shown its fortitude during the pandemic and maintained a steady supply inside and outside the nation. Its adequate infrastructure and logistics systems improved exports while preventing the collapse of supply chains.

The dynamic character of Spanish agri-food exports, which have been in surplus for twelve years and account for about 20% of all national exports, has elevated the sector to the fourth-ranked European exporter and the seventh-ranked global exporter of these goods. 

Spain exports food and beverages through more than 30,000 enterprises, with internationalization as one of the industry's primary foundations of strength and expansion.

In Spain, where agri-food products have evolved into an integral part of the nation's culture and customs, the food and drink/tourism/cuisine link ensures high consumption and promotes the country's brand.

Spain is the second largest producer of almonds worldwide, currently accounting for 10% of total output.

Spain has the EU's second-largest amount of arable land, producing many agricultural products. In addition, Spain is a pioneer in organic farming in Europe.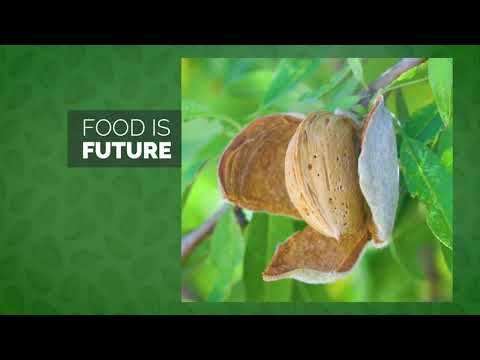 A Center for Agri-Food Innovation
In addition to this impressive legacy, the agri-food industry in Spain is going through a radical and decisive transformation towards sustainability and digitalization to meet new issues like dealing with climate change and adjusting to unique consumer preferences. Spanish Technology Centers are global leaders in various fields, including creating novel ingredients, finding new sources of high-quality protein, boosting nutritional value, and precision agriculture. As a result, Spain has recently emerged as one of the few "food-tech" countries, creating a forward-thinking ecosystem along the entire agri-food value chain.
The New Deal between China and Spain 
Several new agreements were struck due to a recent deal that Spanish Prime Minister Pedro Sanchez reached in Beijing in April 2023, helping Spain enhance exports for its significant agri-food sector. In 2025, 50,000 tonnes of Spanish almonds will be sold to China, and by 2032, that quantity will nearly double. Spain's sector will receive more than $650 million yearly from China alone as a result of this new export agreement, which will help it expand its agri-food exports on a global scale. If there was ever a time to invest in farmland in Spain for almond production- it is now! 
Additional Benefits of International Investment in Spain
With more than 46 million citizens, Spain is one of the most competitive EU nations. As a leading EU economy, Spain offers international investors complete access to the continent's larger consumer market. In addition, investors can access various aid programs available in the EU and gain from the nation's advantageous location. In addition, the Spain Golden Visa Program is a fantastic opportunity, especially for non-EU nationals pursuing their professional or personal ambitions in Europe. 
One method to qualify for the Golden Visa Program is to buy property in Spain, and you can choose a residential, commercial, or a mix of the two types of property. This visa means you can live, study, and work in Spain, and additionally, it might result in long-term residence and citizenship. 
Your Next Investment Chapter with Agro Invest Spain
At Agro Invest Spain, we are strengthening Spain's enviable reputation for premium agricultural goods and boosting production to help fulfill global demand through agriculture investment. You may invest in Spain and earn an average return of 15% with the almond investment concept at Agro Invest Spain. In addition, an unlimited time ownership title is one of the primary benefits of purchasing land in Spain that counts toward your real estate ownership quota for the Golden Visa Program. This implies that, unlike other turn-key agribusiness firms, you will control the land along with your almond trees. 
So if you're seeking the most outstanding agricultural land for sale in Spain, contact our enthusiastic consultants to start your investment journey.
All rights of this content prepared by Api Group Agro Inversiones SL ("API Group") belong to API Group. These rights are protected and the partial or complete copying, reproduction, distribution, processing or use of the content in any way without permission and without reference will result in legal and criminal liability of individuals.