Investors should be enthusiastic about almond investments for a variety of reasons. The importance of the agriculture industry to the financial landscape is growing, and farmland investment is the new "must have" agricultural asset. The current global almond market is experiencing significant developments, and future projections are promising- depending on where you invest. Californian almonds have been the backbone of the almond market. However, alarming obstacles are shaking the Californian almonds industry. So, if you have been considering making an agricultural investment in almonds, you should consider Spanish almonds. 
Almonds exports from California are currently at cyclical lows brought on by drought, water restrictions, and the pandemic recovery. However, with the global demand for almonds at an all-time high, future supply will not be able to keep up with historical demand trends. That's why now is the perfect time to buy land in Spain for almond investment, as Spanish almonds are primed to pick up the slack of the US almond industry. 
California Almonds and Spanish Almonds are Major Players
Californian almonds have been vital to the state's agricultural products exports. In addition, almonds were among the top three exports from California to each of the top 10 overseas markets. The European Union, India, China, Canada, Japan, and the United Arab Emirates are Californian almonds' top export destinations to date. In addition, according to USDA data, California has supplied nearly 80% of the world's almonds.
The second-largest exporter of almonds in the world, Spain, ships more than 100,000 tons of almonds annually, 85% of which are sent to nations in the European Union. Spanish almonds currently account for 13% of the world's total almond exports.
What's Happening in the California Almonds Market?
The US almond export had decreased by 15% YoY as of February 2022 from 234.2 million pounds in February 2021 to 199.2 million pounds. This had a disastrous impact on the domestic price of US almonds, which increased by 18.29% YoY to USD 4.28/kg by the middle of March. So how did this happen?
The catalyst was a significant decrease in Californian almonds produced in the US in 2021 due to drought, followed by a backup in exports. Historically, California has exported 70% of the almonds it produces, which accounts for around 80% of the world's supply. However, due to the pandemic's dramatic increase in American demand for Asian-produced products, freight ships generated more money by bringing in imports than by removing exports. As a result, a large number of almonds were held up domestically. But there is a more significant concern for Californian almonds; ongoing access to water. 
Challenges in the Californian Almonds Industry
California is facing devastating water issues. Farmers find it difficult to feed their orchards because of the ongoing drought, the limited groundwater availability, and the regulatory actions taken to solve those situations. Together, these elements are leading to the removal of land from Californian almond farming.
The Sustainable Groundwater Management Act, also referred to as SGMA, was passed in 2014 with the goal of bringing California's water use into long-term compliance with sustainable levels. To attempt to make groundwater basins sustainably managed by 2040, a system of water districts, agencies, and detailed management plans was formed. Unfortunately for local producers, much of California's almond land is outside recognized water districts or in overdraft basins. As a result, large areas of almond production in water-insecure regions will be forced to adapt by paying higher prices for additional water and reducing or removing almond-growing acreage.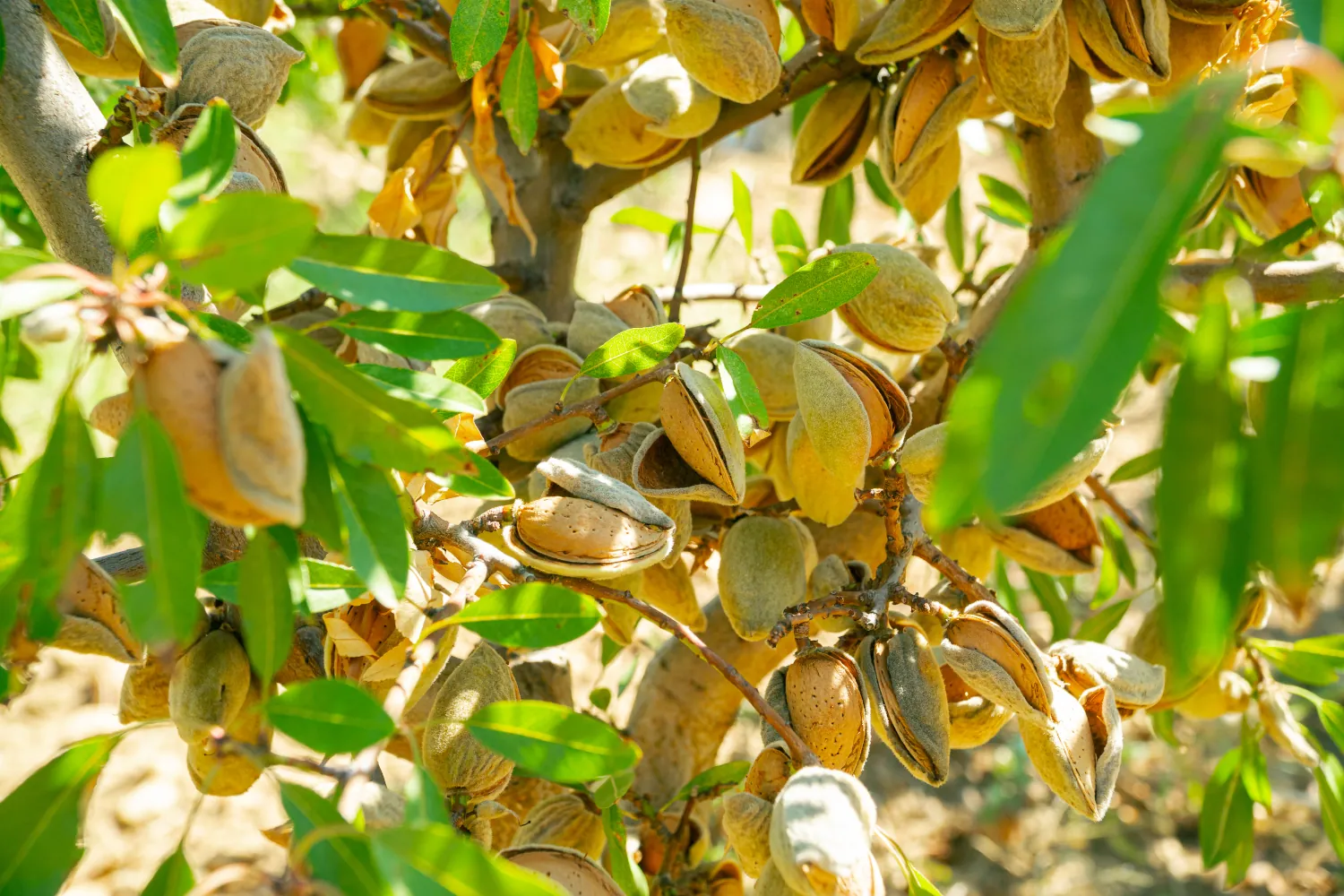 What Does This Mean for the Spanish Almonds Market?
While these disruptions in California are alarming for the US market, almond plantations in Spain are in a unique position due to the threat in California and the massive demand in Europe. Spain has some of the most productive agricultural lands in the world, and high-demand agricultural commodities like Spanish almonds are expected to gain prominence, especially in light of the challenges in California. However, as California holds such a massive share of the global almond market, the reduction of workable almond acreage in California due to groundwater regulation in the world's primary almond supplier means the market supply could temporarily experience a significant drop. Consequently, there could be a large production gap to fill, and this is exciting news for the producers of Spanish almonds. 
Almond trees were initially taken to California from Spain in the 1700s, so the heritage of almond farming is more robust in Spain. Also, export links from Spain are less vulnerable than those from California as they do not depend on overseas routes and can be delivered by land. However, as the European Union is the largest importer of Californian almonds, this is where the supply-demand pull will be felt first if Californian almonds fail to meet quotas. Spanish almonds could not be in a better position to feed this gap in the market. Furthermore, water-secure locations like Spain create the ideal environment for younger almond orchards to benefit from a potential future structural imbalance between supply and demand.
The Perfect Time for Agricultural Investment in Spain
Thanks to its superior soil and growing climate, Spain ranks as the second-largest producer of almonds, accounting for 13% of the global market. With our almond investment concept at Agro Invest Spain, you can invest in Spain while generating an average return of 15%. In addition, a freehold title is one of the main advantages when you buy land in Spain with Agro Invest Spain's approach. This means you will own the ground beneath your almond trees, which is rarely provided in other turn-key agribusiness investments. So get in touch with our enthusiastic advisors to begin almond investing if you're eager to add an agricultural investment in Spain to your portfolio.
All rights of this content prepared by Api Group Agro Inversiones SL ("API Group") belong to API Group. These rights are protected and the partial or complete copying, reproduction, distribution, processing or use of the content in any way without permission and without reference will result in legal and criminal liability of individuals.