Protect your Portfolio in a Recession by Investing in Farmland
There has never been a better time to consider investing in farmland. In times of market ambiguity and a looming recession, investors seek security. We are still dealing with the economic effects of the pandemic and its aftermath. Also, the war in Ukraine has an ongoing impact on the world economy. These include trade disruptions, food price shocks, fuel price shocks, and other factors contributing to high inflation and the subsequent tightening of financial conditions globally. The world economy is expected to pay a hefty price, and many economists fear we are heading toward a recession. Because of this, many investors are looking for other ways to keep their money safe in case the economy goes into a recession. Investing in farmland is one of the safest ways to protect your portfolio in a downturn.
What is a Recession? 
Before considering assets resistant to recessions, such as farmland investment, one must understand what a recession is. A recession occurs when the GDP falls and is typically described as a decline lasting for two or more consecutive quarters. Recessions are caused by more than just weak economic growth. Simply put, a recession is a period of declining economic growth overall. Even though some industries may keep growing while others slow down, the overall level of activity goes down during a recession. A decrease in investment and spending is what triggers recessions. There are various possible causes for this. Overindebted consumers, excessively high corporate values, or a lack of cash are all possible scenarios. Numerous other traits, such as widespread job losses, a shortage of open positions, and increased government relief, are frequently present during times of recession.
Performance Highlights of Investing in Farmland
Farmland is a traditionally dependable investment prospect. It has been more popular recently due to its restricted availability and rising food demand. It is a fantastic hedge against inflation, at least historically. During periods of high inflation, farmland has performed better than gold equities. And that's because, by its very nature, farmland is inherently hard to create. In fact, farmland is decreasing. Nevertheless, farmland returns have generally outperformed other asset classes over the past 50 years during inflationary periods, averaging 6.1% over inflation.
It seems like after inflation; we're going into a recession. You'll be glad to hear that farmland has also done well during economic downturns. Investing in farmland presents a competitive and attractive alternative for investors in challenging economic times due to its low volatility, lack of correlation to more significant market indicators, and significant position in global output.
Why Farmland in time of Recession?
In reaction to financial catastrophes like the war in Ukraine, governments frequently print money. As a result, inflation commonly causes cash to lose some of its value. The value of the money you worked so hard to get decreases due to inflation. We are currently seeing the effects of high inflation globally. Furthermore, due to firms' responding to higher costs by cutting production and raising prices, high inflation rates might signal the start of a recession. Although recessions and inflation are fundamentally different economic events, they are inextricably intertwined. The smartest investors know that recessions are always a risk, so they invest in things like farmland investment to protect themselves.
According to the NCREIF Farmland Index, during the Great Recession of 2008, farmland in the US generated a 15.8% return. The following year, cropland across the nation generated a return of 6.3%, building on this outstanding performance. A few years following the economic downturn, the industry turned in a double-digit investment performance, demonstrating the economic value of investing in farmland.
Furthermore, agriculture investment returns are extraordinary in their robustness and stability compared to other investment options. Low volatility, good yields, a negative connection to equities, and a strong resilience in poor economic conditions are just a few of the distinctive qualities of investing in farmland. In addition, hundreds of farmland products go into the CPI, another significant factor in its strong performance. These elements make a strong case for agriculture investment to be in a diversified portfolio.
Compared to equities, mutual funds, and conventional real estate, investing in farmland is far more predictable regarding value and productivity. As a result, farm investments are likely to yield a healthy return over time. More crucially, even if the world economy worsens or crashes entirely, this return is expected to remain stable. People will always need wholesome food, therefore, investing in farmland will pay off handsomely, even in times of recession.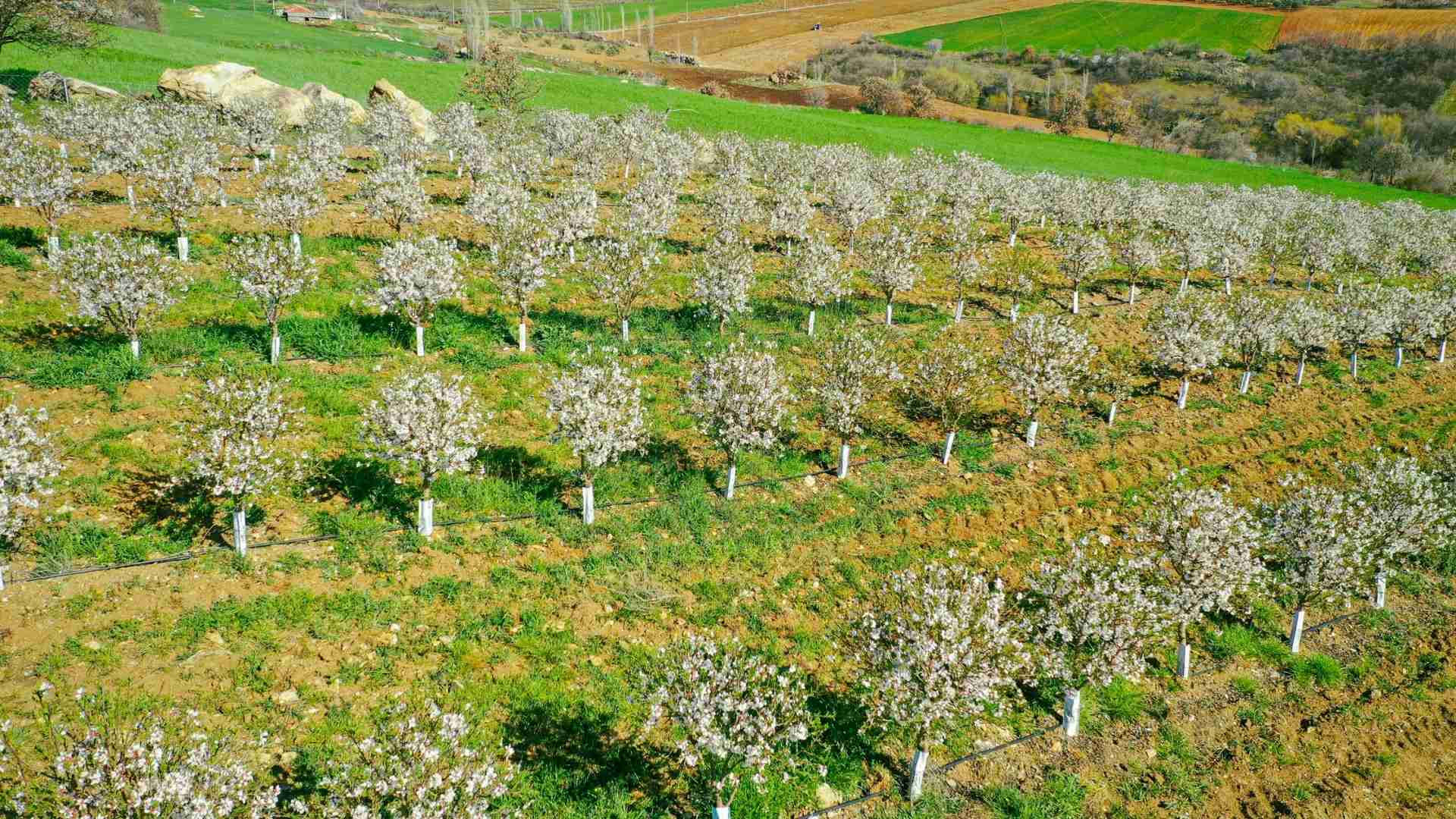 Safeguard your Portfolio with an Agricultural Investment in Spain
Unlike other farmland platforms, Agro Invest Spain's strategy enables you to buy farmland in Spain and own it outright. You also have full ownership of the crops grown and the proceeds from the harvest. Directly making money from the harvest has many advantages over the more typical farmland equity model, which depends on farmers paying their rent. Relying on rent is less reliable than profiting from your almond managed farmland during difficult economic times. When you invest with Agro Invest Spain, our professional farm management company takes care of the work. At the same time, you benefit financially from the annual harvest sales and the land's appreciation growth. For a minimal initial investment of just 7,500 sqm, our farmland investment opportunities can open the door for agricultural investment in Spain, allowing you to safeguard your portfolio in a recession. Please consult with one of our expert advisors to discover the full benefits of our unique managed farmland model.
All rights of this content prepared by Api Group Agro Inversiones SL ("API Group") belong to API Group. These rights are protected and the partial or complete copying, reproduction, distribution, processing or use of the content in any way without permission and without reference will result in legal and criminal liability of individuals.