If you keep up with financial news, you probably already know that investing in farms and agriculture is the newest trend. As a wise investor, you understand that as the world's population grows, there will be a greater need for food and arable land. You may be familiar with farmland REITs as a way to invest in the agricultural sector. 
Given how challenging it has historically been to enter the agriculture investing market, this may sound like an alluring possibility.  However, alternative options like our unlimited-time ownership farms for sale in Spain may work better for you. To identify which method best fits your portfolio goals, let's examine farmland REITs closer and consider the benefits of an alternative agribusiness investment option. 
The Deal with Farmland REITs
Naturally, farmland REITs are the children of traditional REITs. However, farmland REITs, often known as F-REITs, are a relatively recent phenomenon and concentrate on the agricultural industry. Farmland REITs have two functions: they first give farmers access to cash and introduce farmland as an asset class to investors. Second, they own the land and lease it to farmers for a profit. Investors, in turn, get regular dividend payments.
Due to the low transaction and administrative expenses compared to direct acquisitions, farmland REITs provide exposure to smaller and more liquid allocations of agricultural real estate assets. In other words, investors who choose agricultural REITs can acquire just a few quickly bought and sold shares on public exchanges instead of purchasing a complete property worth thousands or millions of dollars. Finally, since REIT returns often have little correlation with common equities, their benefits for portfolio diversification are frequently touted.
Two Contenders at A Glance
There are currently two agricultural REITs you can invest in, LAND and FPI. Since its founding in 1997, Gladstone Land Corporation (LAND), a farmland REIT, has acquired stakes in more than 150 farms spread across 14 different states. Their significant investments are fruit and produce farms, which range in price from $2 million to $40 million. Gladstone Land Corp. is the largest farmland REIT in the world based on its total market value.
The second-largest farmland REIT by market cap is Farmland Partners Inc. (FPI), with holdings totaling over 157,000 acres dispersed across 16 states. The 100 farmland tenants of Farmland Partners cultivate 26 important commercial crops to meet the demand for food, fuel, fiber, and feed.
Agricultural REITs Risks
Although there are dangers and potential difficulties, REITs give investors a simple entry point into real estate investing. Like any investment, the risk is REIT's first and most evident drawback. Not all real estate ventures succeed where others fail; some are better than others. This may result from various things, such as poor management or a volatile real estate market. For instance, you might not see a return on your investment if you bought into a commercial REIT that lost tenants at its properties.
In addition, compared to many other investment classes, REITs have much more significant tax implications. These trusts must pay property taxes on their homes and other properties. This could account for up to 25% of the REIT's total operating costs, depending on where it operates. These costs are deducted from the shareholder returns you would receive. You will also pay a higher tax on your own REIT earnings because REIT income is regarded as "ordinary income" instead of investment dividends.
Farmland REIT Values
In January 2023, LAND offered a reasonably typical dividend yield of 2.79%. This farming REIT has paid monthly dividends of $0.04 to $0.05 for the previous few years. If you owned this REIT for a year, the dividend payment for September 2022 would have been $0.0456 per share or almost $0.54 per share.
The dividend yield for FPI in the same month was 1.52%, but over the past few years, it has varied between 1.61% and 3.80%. According to data from S&P Global Market Intelligence, shares of Farmland Partners (FPI 0.46%) dropped 15.5% in February after the real estate firm provided a lackluster growth projection and cautioned that its operational profitability would decline significantly in the upcoming year.
Investors were likely also underwhelmed by the guidance. The company projects sales growth of less than 1% from 2022 to 2023 at its midpoint. According to management, the company's adjusted FFO per share, partly affected by crop sales and interest expense, might decrease by almost 30%. This recent development highlights the volatility of farmland REITs, but there are other advantageous ways to invest in farmland.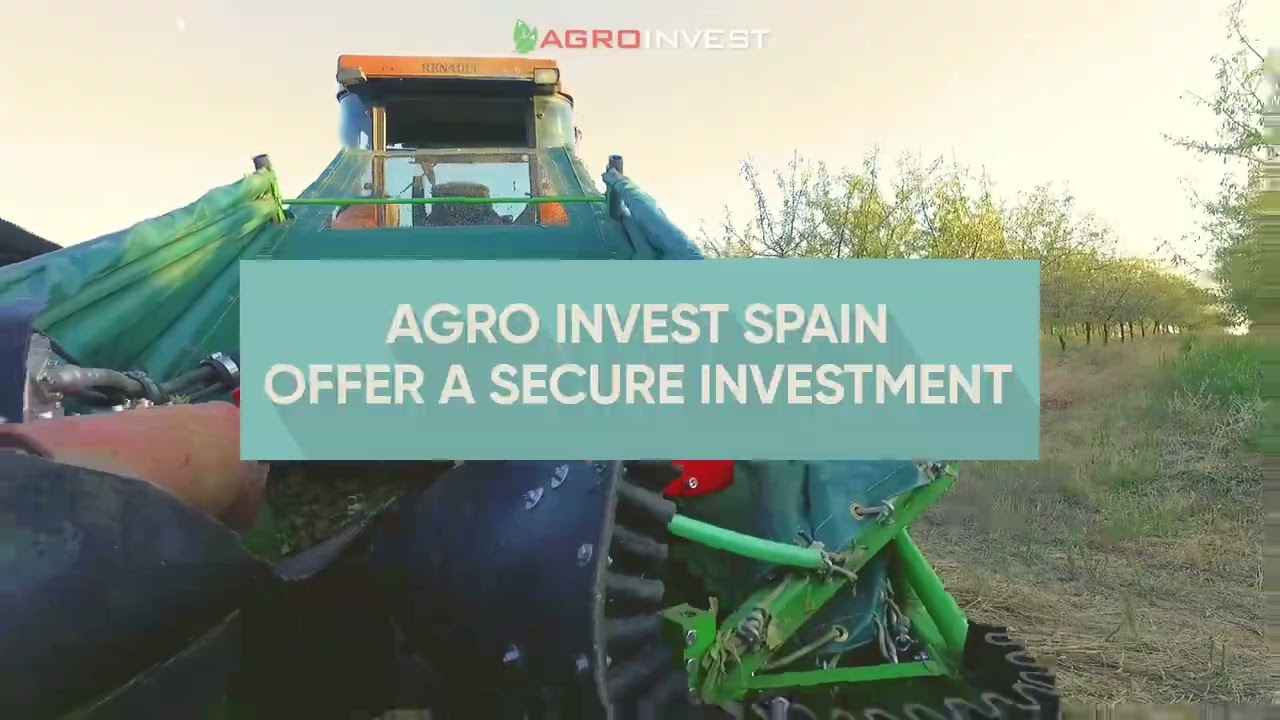 Buy Farmland in Spain for Long-Term Rewards
You don't need to be an expert to invest in farmland and make a profit. With Agro Invest Spain, you can purchase valuable, lucrative physical farms for sale in Spain at your own pace without committing to labor-intensive day-to-day farming operations. Our fertile plantations are primed for almond cultivation, offering our investors a prudent way to invest in Spain with a two-fold income model that provides long-term appreciation and annual income from selling the most sought-after tree nut commodity. 
Investors find this land ownership very alluring because it gives them direct and unlimited time ownership in a particular farm rather than stock or fund shares. In addition, the affordable investment requirements and the secondary income from sales of your almond crops with this ownership structure provide improved diversification and multiple income streams.
One primary disadvantage of direct farmland investing is the time and effort it takes. But with our model, we remove all of that work and hassle, freeing your time to enjoy the rewards of your investment with little effort. Professional agriculture teams cultivate and harvest the land to maximize the revenues from your farmland. As a result, you can develop passive wealth in the agricultural industry since your farmland partners manage the real estate, possessions, machinery, harvest, pack crops, and handle sales. 
Make a Wise Investment with Agro Invest Spain
In conclusion, individuals wishing to invest in farmland generally buy REIT shares because of the regular dividend income and high liquidity, which make for a simple and passive investment. However, with the current outlook for farmland REITs, it may be too risky an option at this time. 
Our portfolio of almond farms at Agro Invest Spain is strong for investors searching for a more engaged and significant option to invest in agribusiness. Investors who are enthusiastic about investing in farmland will be attracted by the chance to monitor the development of the crops and generate a secondary income from their harvest. Also, buying land in Spain allows you to qualify for citizenship by investment in Spain, a significant bonus of gaining EU nationality. So, if you are ready to secure your investment property for sale in Spain, contact our advisors for detailed information. 
All rights of this content prepared by Api Group Agro Inversiones SL ("API Group") belong to API Group. These rights are protected and the partial or complete copying, reproduction, distribution, processing or use of the content in any way without permission and without reference will result in legal and criminal liability of individuals.