A tried-and-true investment method to lower risk and smooth returns is portfolio diversification. For example, if equities perform poorly, bonds or real estate may perform better in a portfolio. Diversifying can be a smart move even within an asset class. One is frequently advised, for instance, to purchase various stocks. However, diversifying your finances involves more than just doing it for show. You also need a well-thought-out plan to guarantee you gain fully from diversification. Here is a closer look at the key diversification elements investors must consider when constructing their portfolios.
A Diversified Portfolio Wins Every Time
Even when the global economy expands broadly, some nations, industries, and asset classes will perform much better than others. For example, Large-cap stocks might take the lead one year, followed by high-yield bonds the next, and overseas stocks the year after. However, predicting which asset classes will do better from year to year is pointless. Two fundamental investment methods, asset allocation and portfolio diversification, are the best ways for long-term investors to increase their assets while lowering their risk. So how can you achieve the ultimate diversified portfolio? By factoring in the diversification elements listed below:
#1. Asset Type
Diversifying investments by asset type (such as equities, real estate, and gold) is the first tenet. Investors can balance losses in one asset class with profits in another due to the varied degrees of correlation between different asset classes throughout various market cycles. For instance, a safe haven asset like gold would perform better in bear markets, reducing portfolio losses.
#2. Sector
Investors should diversify across various industries, each with its own risk variables and operating in a unique business climate. For instance, fluctuations in oil prices or geopolitical flashpoints can affect travel demand and the aviation business. On the other hand, stay-at-home businesses like streaming services may fare better in such a scenario because consumers would be cooped up at home.
#3. Country
Geographic diversification can assist investors in distributing their investment risk globally and preventing excessive exposure to one particular nation or region. Additionally, developed and emerging markets typically have different economic cycle stages, shielding investors from the erratic character of boom-bust cycles.
#4. Currency
Another element that may affect overall performance returns is currency risk. For instance, when the value of the investment is converted back from MYR to USD, an investor from the US who invests in Bursa Malaysia will receive reduced returns. Therefore, to protect against unfavorable currency changes, unit trust investors must consider hedged or unhedged classes when constructing their portfolios.
Portfolio Diversification with Farmland
The majority of investors are aware that diversity is a crucial investing tenet. Many asset managers have noted that real assets, such as farms and forestry, can give significant portfolio diversification, especially in the current economic situation. Agro Invest Spain provides investors access to these alternative tangible assets through its investing platform.
You should invest in farmland with Agro Invest Spain because having a diverse portfolio necessitates holdings outside the mainstream market. As a result, you'll be able to expand your investment opportunities and diversify your portfolio. Are you curious? Then keep reading to discover more about how investing in farms can raise the caliber of your portfolio.
Our Agricultural Investment Satisfies all Portfolio Diversification Elements
When you invest in farmland with our revolutionary model, you achieve all four pillars of portfolio diversification. Read on to see each one reviewed in turn.
#1. It Gives You Multiple Asset Types
Real Estate
Real estate investment has long been a go-to asset for savvy investors. Agricultural real estate investing is an extension of this asset class with tangible agricultural property bought for financial gain, including farms, forestry, and orchards. When you invest with Agro Invest Spain, you buy land in Spain with unlimited time ownership. This means the agricultural real estate is yours outright, and we will tend to your land with our professional team to grow financially fruitful almond orchards. Over time, your land will appreciate, with added value each year, from your maturing trees. In addition, it is frequently seen as a potent inflation hedge because it is a genuine asset. 
Commodities
Commodities are tangible materials and goods that can be purchased and sold. The agroinvest model we bring to our clients gives access to this additional asset class of commodities through our premium almonds grown and harvested on your land. You will receive a yearly income that increases incrementally with the flourishing trees. In addition, commodities are seen as alternative investments since they frequently move in the opposite direction of the stock market and might protect investors from volatility. 
#2. It Combines Several Industries
Almond production is huge and is primarily used to sell almonds as the most popular tree nut. However, almonds' numerous health benefits and versatility means they are also used in protein alternatives like almond milk and flour. Additionally, almond products, including the husks, are used in various skincare and beauty products. So, investing in almonds allows you access to multiple thriving industry sectors. 
#3. It Gives Access to a Geographically Sound Location
Did you know Spain presently holds the third-best investment climate in the EU? As a result, investors consider Spain among the most enticing corporate markets and a sure bet for foreign investment. If you invest in Spain, you can access the European Union market, acknowledged as the world's largest and most active market. In addition, you benefit from the European Union's single currency and the unrestricted movement of goods and services across the continent. Spain is also one of the top exporters of business services globally, and because of its central geographic location, businesses can reach a wide range of markets.
#4. You Benefit from the Euro Currency
Our agricultural land for sale in Spain allows you to invest in Euros and earn an annual income in Euros from the sale of your almonds. Furthermore, you can make foreign investments in Spain safely because the nation encourages overseas investors with favorable conditions and opportunities to get Spanish residency by investment.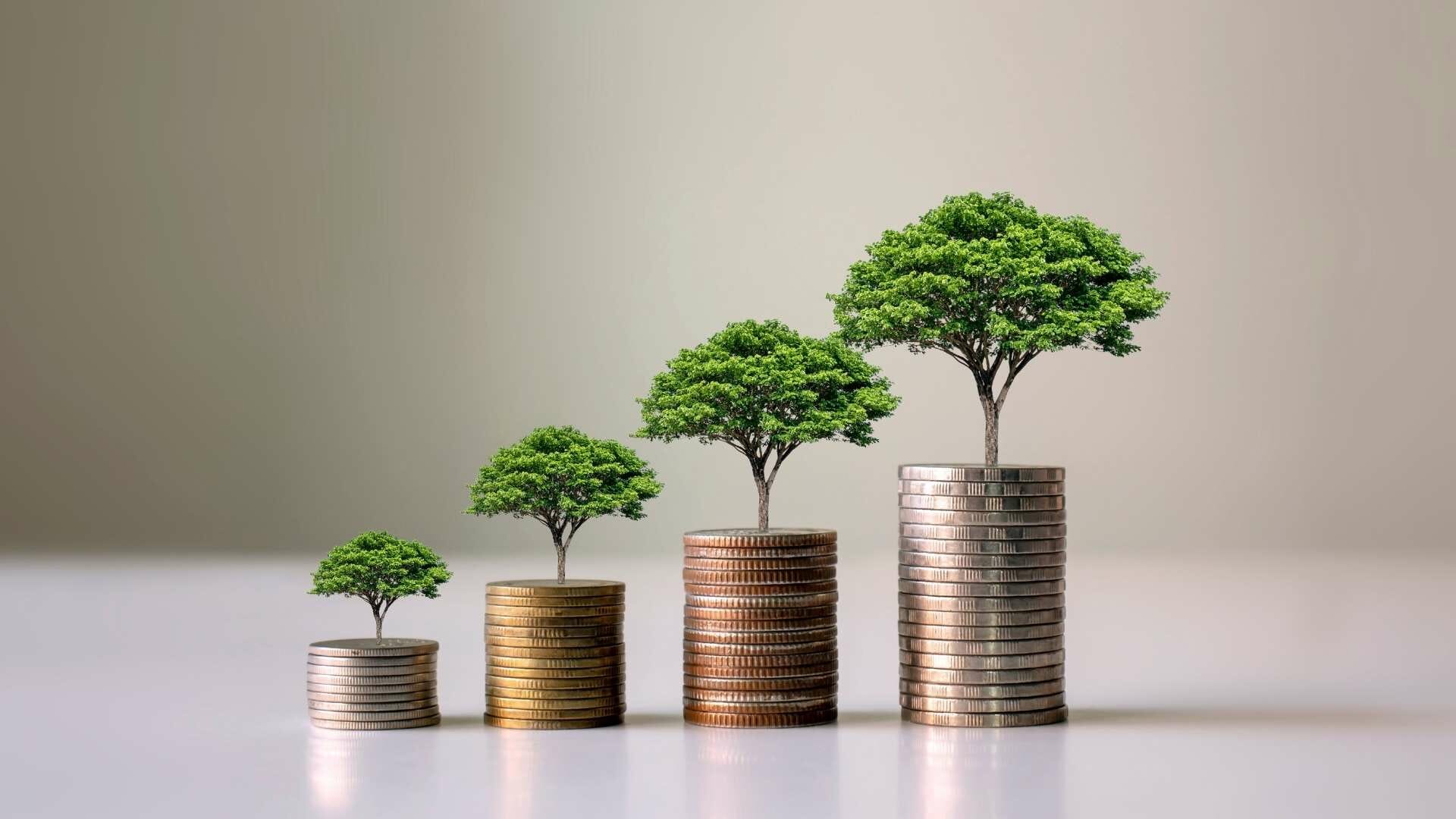 Diversify Your Portfolio with Agro Invest Spain 
A well-allocated and well-diversified portfolio is built to give you competitive returns while lowering overall market risk, and asset allocation and portfolio diversification can ensure more steady returns over time. There is no better time to buy farmland in Spain to improve the strength of your portfolio and diversify with a rewarding agricultural investment. Contact our team at Agro Invest Spain today to start your journey. 
All rights of this content prepared by Api Group Agro Inversiones SL ("API Group") belong to API Group. These rights are protected and the partial or complete copying, reproduction, distribution, processing or use of the content in any way without permission and without reference will result in legal and criminal liability of individuals.