Are We Facing A Global Food Crisis?
The conflict in Ukraine has shaken the world's energy markets, and that turbulence has snowballed into many other economic sectors. As a result, the planet is currently dealing with a severe problem: a global food crisis. It is not a good sign for the earth when the World Food Program of the United Nations sets records. In 2020, the program was reported to have helped 116 million individuals, and this figure has significantly increased since then. It will help more than 150 million people this year. The impending global food crisis exposes the effects of a significant conflict in the present era of globalization. Food, fertilizer, fuel, and even metals are all experiencing rapid price increases, and analysts predict this trend will continue as the repercussions spiral.
That's why there has never been a more crucial time to turn to farmland investment opportunities. Investment in agriculture and environmentally friendly farming is more important than ever as we band together to face this crisis.
Inflated Global Food Prices
Rising inflation rates, a universal reality that all countries currently suffer from, marked the beginning of 2022. The Food Price Index, which measures changes in global food commodity prices, showed a 29.8% increase in April compared to the same month last year, according to the Food and Agriculture Organization (FAO). Globally increased food costs result from higher living trends in developed and developing economies. The rise in energy and food prices is the main cause of the 9.2% annual inflation rate around the world.
Across the globe, domestic food price inflation is still very high. Nearly all low- and middle-income countries have high inflation. According to data from June to September 2022, 84.2% of low-income nations, 88.9% of lower-middle-income nations, and 93% of upper-middle-income countries have experienced inflation levels above 5%, with many experiencing double-digit inflation. These staggering figures highlight the importance of agribusiness and the need to invest in farmland in the current economic climate.
Geopolitical Tensions Fuel Global Food Crisis
Conflicts, environmental shocks, and the devastating economic and social effects of the Covid epidemic are the leading causes of acute hunger. Fuel costs were at a seven-year high at the beginning of 2022, and food commodity prices reached a 10-year high. Rising costs make it more difficult for individuals who are already struggling to buy food in times of stability; this issue has been dramatically exacerbated by the conflict in Ukraine, which serves as the globe's "breadbasket."
Food supplies were severely hampered by the invasion of Ukraine, which led to record-high food prices. A step away from famine, 345 million people are currently experiencing a hunger crisis, including 50 million people in 45 countries experiencing a hunger emergency. When Ukraine erupted, there was already a severe global food crisis going on throughout the world.
 The Russia-Ukraine situation has shocked nations all around the world. More than 25% of the world's sunflower seeds and 10% of the world's wheat exports come from Ukraine. As a result, the cost of sunflower oil and its substitutes has significantly increased. Although prices for food and transportation have increased, the conflict has also raised the price of food production.
Additionally, due to damage to transport infrastructure, shuttered ports, and Russian blockades in the Black Sea, Ukraine's export grain stock has been trapped in the war-torn nation since the invasion. The WFP predicts that these obstructions will make insufficient storage available for the 2022 harvest.
Furthermore, the number of countries imposing trade-related policies has escalated since the beginning of the conflict in Ukraine. Crop-producing nations set export limits due to worries about food shortages, which further impacted developing countries that heavily rely on imports for their essential edible commodities. The global food crisis is getting worse because countries are putting more restrictions on food trade in order to boost domestic production and cut costs. Twenty countries had enacted 25 food export bans as of October 21, 2022, while eight had implemented 12 export restrictions. This drastic action by food-producing nations further emphasizes that farmland investment opportunities, such as our agricultural land for sale in Spain, have never been more relevant for modern investors.
Climate Concerns Contributing to Food Insecurity
Compared to the first ten years of this century, the intensity and frequency of climatic shocks have more than doubled. Back-to-back droughts and floods that altered the landscape were less common back then than in places like Pakistan. If we look for a recent example of the climate impact on global food supplies, China is a good example. In March of this year, China disclosed that heavy floods the previous year had prevented a third of the nation's wheat crop from being cultivated, making the impending harvest uncertain. Anticipating its worst wheat harvest in decades due to devastating floods, China plans to purchase a significant portion of the global supply. This, in turn, will affect less economically strong nations, which will not have access to vital food supplies.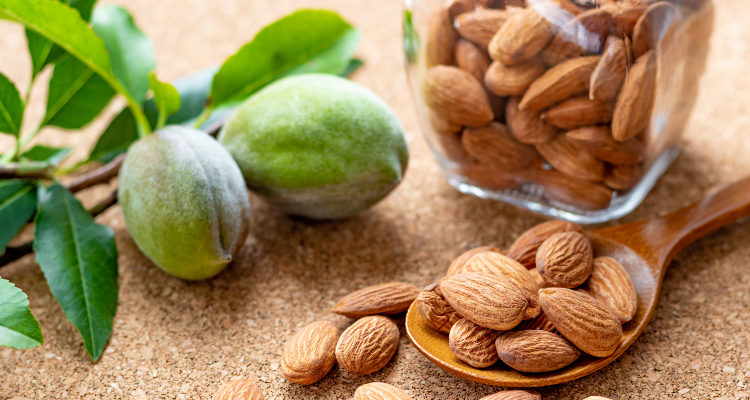 Help to Avert the Global Food Crisis with Agro Invest Spain
The outlook is bleak, and there is no doubt that our planet desperately needs to invest in farmland and agribusiness to prevent the global food crisis from spiraling. 
At Agro Invest Spain, we offer prime agricultural land for sale in Spain. Our unique model provides investors with a robust offering that includes freehold managed farmland where we produce high-quality almonds. Regarding agro investment, almonds are a valuable asset. Globally consumed and utilized in numerous industrial applications, they have many health benefits. In addition to having a long harvest period, almonds can also be preserved for many months after harvest. It should come as no surprise that almond investment is a wise choice, particularly in times of global food crisis where high protein, long-lasting and healthy foods are necessary. Can you think of a better addition to grow your portfolio than a farmland investment? Stand up against world hunger with an agricultural investment in Spain. Contact us for detailed information on how to buy farmland in Spain.
All rights of this content prepared by Api Group Agro Inversiones SL ("API Group") belong to API Group. These rights are protected and the partial or complete copying, reproduction, distribution, processing or use of the content in any way without permission and without reference will result in legal and criminal liability of individuals.