Current Almond Market Trends
There are many reasons why investors should be nutty about almond investment. The agribusiness sector is gaining more significance within the investment landscape, and in particular, farmland investment is the emerging 'must have' agricultural asset. However, some agro-invest commodities are preferable to others in this revolutionary field of farmland investment. If you want to separate the wheat from the chaff and find the best farmland investment opportunity, we suggest you look at the almond market. Some exciting things are happening within the current global almond market, and future projections are looking positive. As almonds are so versatile and packed with many health benefits, the demand within the almond industry is enormous.
At Agro Invest Spain, we know a thing or two about almonds. Set in the beautiful Plasencia region of Spain, our managed farmland team has been successfully producing, harvesting, marketing, and exporting quality almonds for our investors from our almond plantations. It's our business to know about the almond market, and we want to share some current information with you. In this blog, we explore the uses of almonds in various products and why almond investment is a smart move for conscientious investors.
Almond Market at a Glance
As vegan and organic food demand rises, the almond market is anticipated to grow over the next few years. The widespread consumption of snacks made from almonds, the enormous demand for nutrient-rich diets, worries about the rising rate of obesity in the population, and the health advantages of almonds all contribute to the almond market thriving. Additionally, it is projected that the major economies' expansion of the food and beverage sector and the rising investments made in the area by major market players to improve their market dominance will fuel prospects for almond market growth. In addition, it is expected that shifting consumer preferences for meat substitutes and substitute products due to the growing vegan population will further fuel this expansion in the future. For instance, numerous polls indicate that the vegan population in the UK has grown significantly over the past few years and that this trend is expected to continue.
The forecasted CAGR of the almond market is set at 10.4% for 2020–2027, and the global almond ingredients market is anticipated to increase from USD 9.2 billion in 2019 to USD 20.3 billion by 2027. Europe currently retains the most significant market share in the region due to growing consumer demand for lactose-free foods. As a result, 41% of the global almond market share belongs to this continent.
Almond Market Products
Due to their health advantages and sustainability points, almonds are in demand worldwide and used as ingredients in multiple food and cosmetic products. Sales of plant-based products have surged considerably, despite the COVID-19 pandemic having significantly impacted consumer purchasing power. Consumers are more concerned with eating and lifestyle decisions, and businesses are trending towards sustainable and green options to appeal to consumer demand. Furthermore, people are likely to move to plant-based options like almonds due to increased awareness of greenhouse gas emissions from livestock farming. So, what are the primary products leading the almond market, and how are they performing?
Almond Milk
Almond and oat milk are two examples of plant-based milk substitutes that are becoming more and more well-liked. Weight loss, an abundance of antioxidants, lactose-free, and the capacity to strengthen bones are just a few advantages of almond milk. Manufacturers also produce novel flavors and products with great nutritional value to attract customers. In the forecasted period from 2022 to 2030, the almond milk market is anticipated to expand at a CAGR of 15.2%.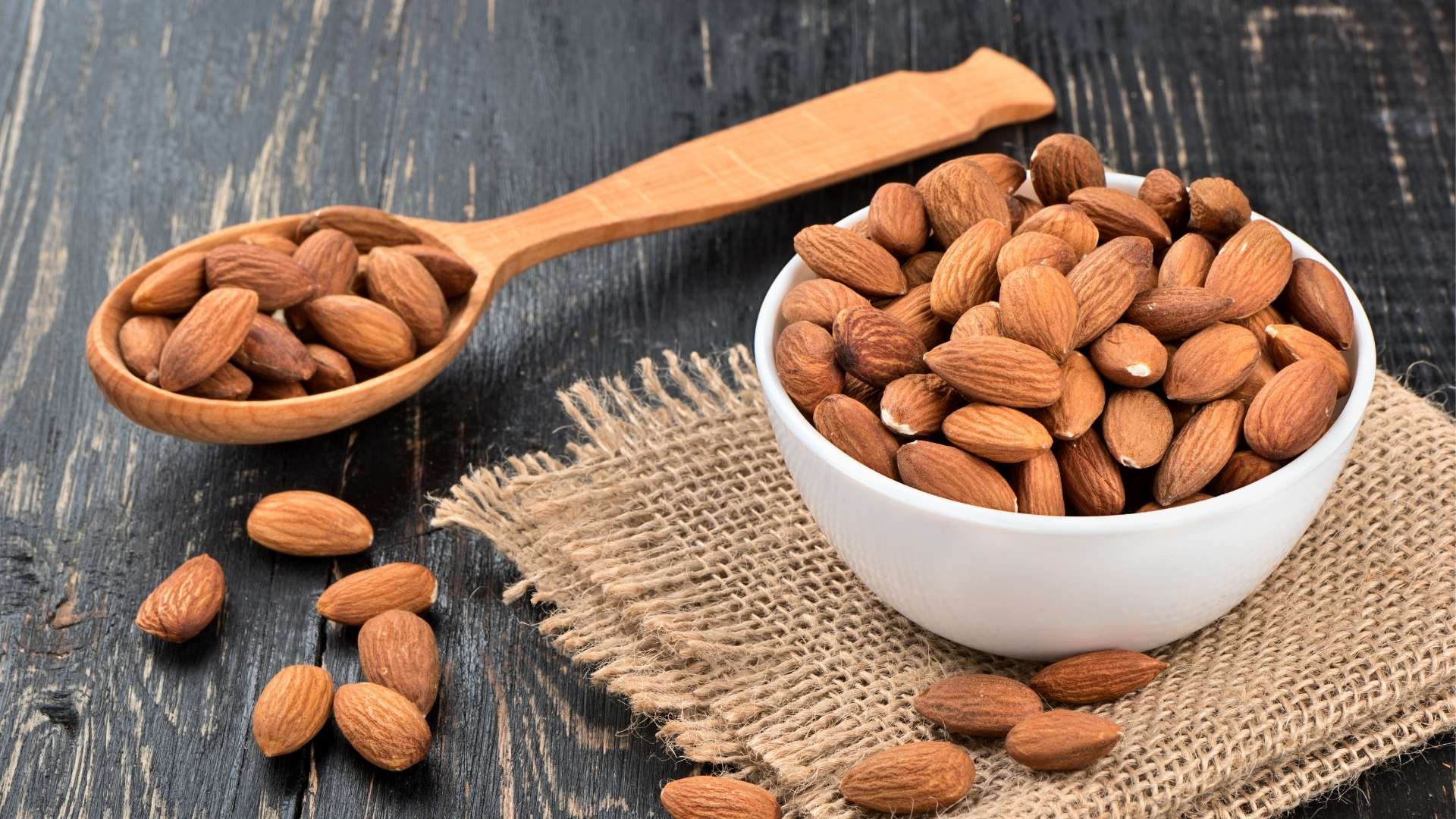 Almond Oil
Almond oil has been used for millennia for health and aesthetic benefits. Today we see it in cosmetics and skin care, including face creams, moisturizers, cleansers, and hair products. Furthermore, it has applications in medicine, where it relieves muscle tension, strengthens the immune system, cleanses the colon, and induces bowel movements. Other factors boosting almond oil demand in the global almond market include the rising urban population, rising quality of living, and changing lifestyles as consumers become more aware of goods with natural ingredients and various health advantages.
By the end of 2022, the market for almond oil is projected to be worth US$1.42 billion. Furthermore, sales of almond oil are anticipated to increase by an astounding 13.4 CAGR between 2022 and 2032, with a closing price of US$4,993.7 million.
Almond Flour
Due to its excellent nutritional profile, almond flour is a prized ingredient in the clean-label category. Almond flour is a rich source of nutrients, vitamins, and minerals. For this reason, almond flour is frequently used as the main ingredient in various products, including baked goods, sweets, and cosmetics. Additionally, the expanding market for paleo, keto, and gluten-free alternatives will present profitable opportunities for businesses involved in the almond flour industry. Online sales of almond flour have also increased significantly during the past few years. As a result, almond flour consumption is expected to grow at a CAGR of around 8.3% from 2022-2032.
Food For Thought
Almonds are popular worldwide, yet they don't thrive just anywhere. They benefit from a particular climate and soil type and need plenty of water. That's why almonds are grown commercially in only three locations: Spain, Australia, and California. Although 78% of the world's almonds are presently produced in California, they are a new addition to the region, having been introduced by Spanish explorers in the 1700s. Although California offers excellent growing conditions, climate change and drought have wreaked havoc in recent years. This threat in California, coupled with the high demand for Europe, means that almond farms in Spain are in a unique vantage point.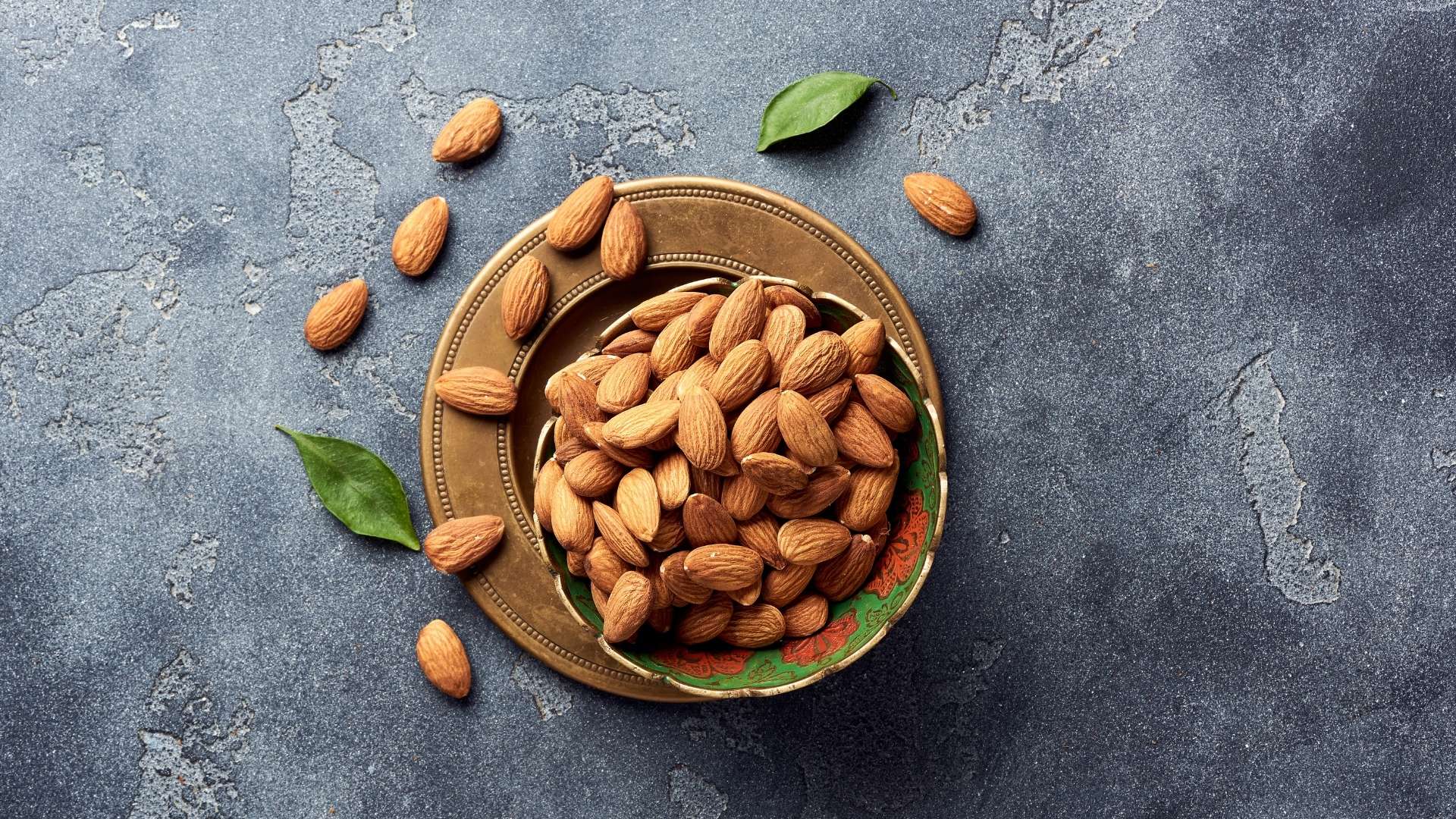 Break into the Almond Market with Agro Invest Spain
Spain ranks as the second-largest almond producer, accounting for 13% of the global market, thanks to its favorable soil and growing climate. At Agro Invest Spain, we offer an almond investment model that allows you to invest in Spain and earn an average ROI of 15%.  In addition, our agriculture investment in Spain offers you a more secure alternative since the future of almond investment in California is threatened by recurrent drought. Another significant benefit of Agro Invest Spain is that our model offers a freehold title. That means your almond trees' underlying land will be yours, which is rarely offered in other turn-key agri-investments. So, if you are excited to add an agricultural investment in Spain to your portfolio, contact our team of enthusiastic advisors to start your almond investment journey today.
All rights of this content prepared by Api Group Agro Inversiones SL ("API Group") belong to API Group. These rights are protected and the partial or complete copying, reproduction, distribution, processing or use of the content in any way without permission and without reference will result in legal and criminal liability of individuals.