Nestled in the heart of Spain, the Almond Blossom Festival stands as a captivating tribute to the arrival of spring and the radiant beauty of Spanish almond trees in full bloom. This annual event, celebrated in various regions across Spain, draws locals and tourists alike to witness the mesmerizing spectacle of almond orchards blanketed in delicate pink and white blossoms. The team at Agro Invest Spain is passionate about everything almonds as professionals who cultivate almonds for our exclusive agricultural investment opportunity in Spain. So, we decided to bring you this blog, which will delve into the history, significance, and vibrant celebrations of the Almond Blossom Festival in Spain.
The Arrival of Spring in Spain
The Almond Blossom Festival in Spain typically occurs between late January and early March, depending on the region's climate and the almond trees' flowering timing. This period marks the transition from winter to spring when the countryside awakens from its wintry slumber, and the almond trees burst into a magnificent display of pink and white blossoms.
Historical Significance
The cultivation of almond trees in Spain has a rich historical background dating back centuries. The Moors, who ruled Spain from the 8th to the 15th century, were pivotal in introducing and expanding almond cultivation in the region. They recognized the almond tree's adaptability to the Spanish climate and soil, which led to its widespread cultivation. Today, Spain is one of the world's largest producers of almonds, making the Almond Blossom Festival a celebration of this agricultural heritage.
Where is the Almond Blossom Festival? 
The Route of the Almond Blossom Festival is well known in Gran Canaria and launches along with other events planned by the various town councils of the municipalities participating in this route, as several towns in the island's center are covered in almond trees in all their beauty. The Almond Blossom Route is not only a scenic drive to take in the months of January and February; it is also a traditional Canarian celebration that captures the truest essence of the island's rural residents. 
The Andalusian villages of Casabermeja, Colmenar, Riogordo, Periana, and Alfarnate are located along one of Spain's most popular Almond Blossom Festival routes. A second path, which stays in Andalusia, travels via the Valle del Guadalhorce to the hermitage of Las Tres Cruces, which is situated between the towns of Lora, Almoga, and Cártam.
A stunning train ride connects Palma de Mallorca and the town of Soller via a third route on the island of Majorca in the Balearic Islands. Further routes include Calpe on the Costa Blanca and Estrémadure de Caceres along the fabled Garrovillas de Alconéta trail. The Calpe tourism agency annually sponsors an 8-kilometer hike through Vall del Pop's almond orchards.
The Celebration
Blossom-Viewing

: The heart of the Almond Blossom Festival in Spain lies in observing the almond trees in full bloom. Many visitors embark on leisurely walks or drives through almond orchards to witness this awe-inspiring natural spectacle. Photographers and nature enthusiasts find the almond blossoms a perfect subject for their art.

Cultural Events

: To enrich the festival experience, many regions organize cultural events, such as traditional dances, music performances, and art exhibitions. These events showcase the local culture and heritage while adding a lively dimension to the celebration.

Food and Gastronomy

: Spanish almonds are prominent in the nation's cuisine. During the festival, visitors can indulge in various almond-based delicacies, from marzipan and almond nougat to almond-crusted meats and almond-flavored desserts. Local markets and food stalls offer these delectable treats, providing a gastronomic journey for attendees.

Crafts and Souvenirs

: Artisans often set up stalls to sell handmade crafts and souvenirs inspired by the almond blossoms. Visitors can purchase beautifully crafted items such as jewelry, ceramics, and paintings that capture the essence of the festival.

Floral Competitions

: Some regions organize competitions where participants can showcase their floral arranging skills using almond blossoms. These competitions not only demonstrate the artistic talents of the locals but also inspire creativity among visitors.

Festive Parades

: In certain areas, colorful parades featuring traditional costumes, live music, and decorated floats wind their way through the streets, adding a vibrant and communal aspect to the festivities.
Create Your Own Almond Blossom Festival with Agro Invest Spain
Due to the growing demand for almonds worldwide, Spanish farmers are converting traditional wheat and sunflower fields into almond orchards, changing the landscape in southern Spain. Agro Invest Spain, a leading agricultural investment company, offers investors the chance to cultivate their own almond orchards and sit back as their trees and investment blossom. We provide a secure way to buy land in Spain and reap the rewards of a thriving almond investment. 
Thanks to our in-depth knowledge of almonds as a commodity, their growing process, harvest cycles, and the industry, we established a solid plan for investing in acreage with permanent crops. Furthermore, we know Spain's future development potential, climate, logistical accessibility, soil quality, and a host of other crucial factors that influence the value of agricultural investments in Spain.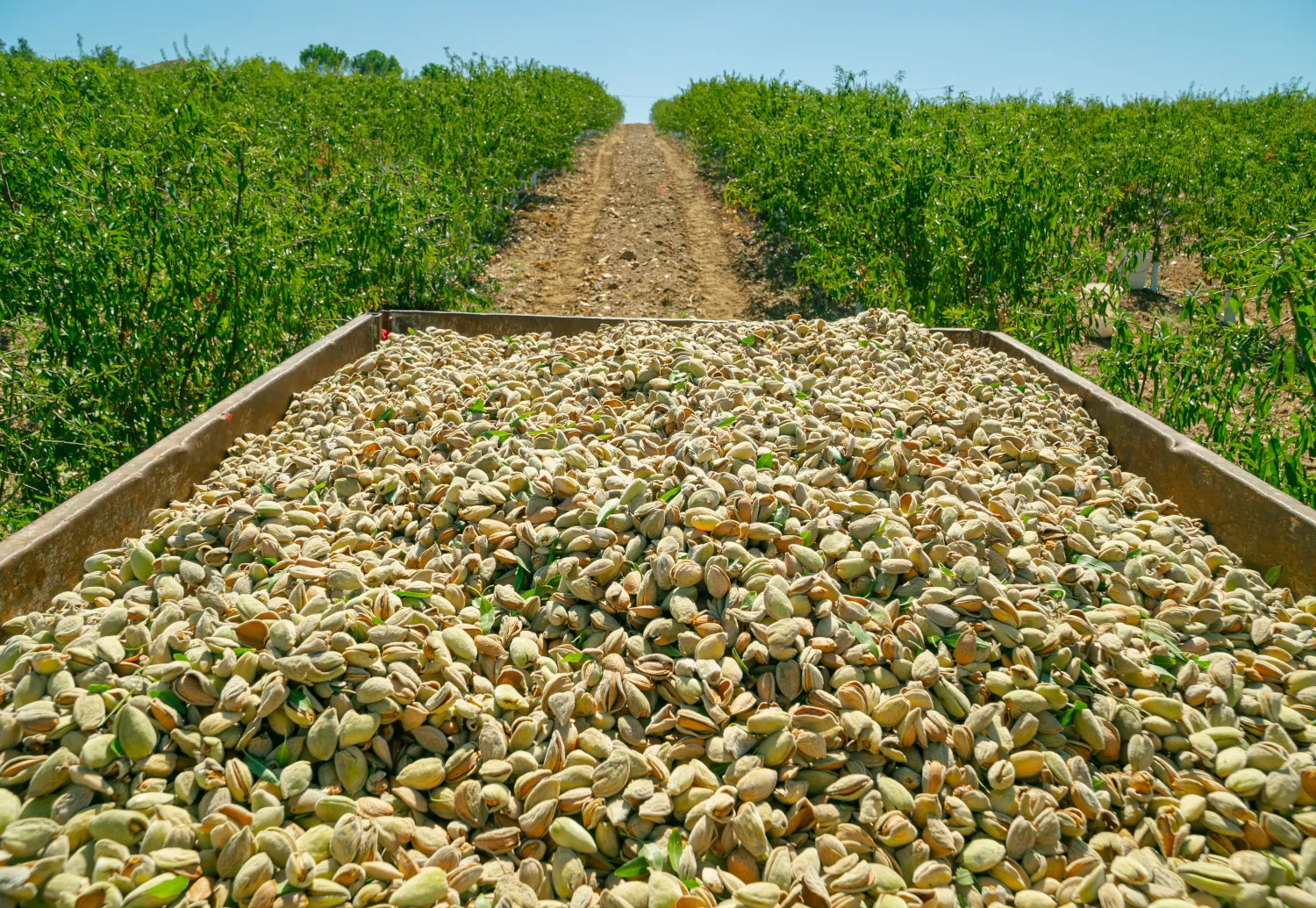 Let's Recap
The Almond Blossom Festival in Spain is a celebration that bridges the gap between nature, culture, and tradition. Whether you're an avid nature lover, a food enthusiast, or simply someone looking to immerse themselves in Spanish culture, the almond blossom festival provides a unique and unforgettable way to welcome the arrival of spring amid the breathtaking beauty of almond blossoms. 
Consider an almond investment if you want a long-term, low-risk investment. Agricultural investments have a great potential for significant rewards without many shifting risks that are associated with them. Almond investing is your finest option for a successful business because it is the top tree nut in the nut market, so contact the team at Agro Invest Spain today!
All rights of this content prepared by Api Group Agro Inversiones SL ("API Group") belong to API Group. These rights are protected and the partial or complete copying, reproduction, distribution, processing or use of the content in any way without permission and without reference will result in legal and criminal liability of individuals.