Investments in agroforestry systems are increasing as more people realize how profitable and environmentally responsible this type of farming is. Furthermore, as landowners, farmers, and foresters take advantage of agroforestry's many advantages, it is becoming increasingly widespread. At Agro Invest Spain, we are committed to improving our agribusiness practices to improve our farmland operations, support the environment, and improve results for our investors. In this article, we examine what agroforestry is, why it benefits the environment so much, and how it fits into the impact investing model.
What is Agroforestry?
A subset of regenerative agriculture, which is itself a part of the much larger ESG investing world, is agroforestry, the age-old technique of introducing trees into farming. But it is particularly ripe as an agroinvest option, according to professional investors, business owners, and company executives.
Forestry and agriculture interact ecologically through land use and trade regulations and are crucial for addressing climate change and other environmental issues on a national and international level. Nothing works better than a tree to give food and shelter than anything else simultaneously- that's where agroforestry comes in. In agroforestry practices, rather than concentrating solely on producing or cultivating a single crop, this emphasis is placed on multi-functionality and complex systems management, in which crop, plant, and livestock species interact in a field or farming system.
What are the Benefits of Agroforestry?
In more ways than we might realize, farmland that uses agroforestry directly affects our ecosystem. These farms offer a range of environments, climates, and resources that let farming and wildlife coexist. This kind of farming has significant positive effects on agrobiodiversity. In the age of climate change, agroforestry systems can enhance environmental quality and food production. Diversification of agricultural operations is essential for farmers with limited resources to increase the sustainability of farm resources and ensure food security for our growing population. Contrary to the mono-crop production strategy used in the rural sector, diversification through implementing positive practices such as agroforestry systems has been recognized for promoting sustainable growth.
Agroforestry systems may significantly preserve groundwater and increase water retention by absorbing, purifying, and storing water within roots and soil. In addition, certain plants and trees are substantial sources of medications and natural cures that help people's health and treat illnesses.
Agroforestry has an impact on many areas of agriculture, agribusiness, and daily life, including the provision of higher-quality food, the promotion of farming's cultural component through ecotourism, and the preservation of our environment. Remember that agroforestry has direct environmental consequences, such as improved pollination, reduced soil erosion, and temperature regulation. Furthermore, the use of agroforestry techniques can stabilize long-term output on farmland.
An Agriculture Investment Analogy 
Agroforestry practices are akin to a well-balanced and diversified portfolio, where the variety provides support and stability for the farm (or, in this simile, the portfolio) can flourish with less risk. 
A farmer can diversify his investments and generate respectable returns from them by making the practical decision to cultivate many types at various strata on the same plot of land. The secret is to keep the canopy layers uniform, avoid getting complacent as trees get bigger, and stop producing short-term food. 
When a farmer or farm operator employs agroforestry systems, they are covering all basis for their farmland portfolio where you can invest in day trading (short-term crops), savings (long-term crops like perennials), fixed deposits (trees such as timber, fruit trees, and medicinal trees), and mutual funds (dairy products). In this case, even if one or two portfolio components fail for unanticipated reasons, the trader (farmer) is in good condition. So, agroforestry systems offer a unified solution for agriculture to be profitable for farmers while still offering sustainable agribusiness rewards.
Is Agroforestry profitable?
The commercial sector's interest in "sustainable" and "climate-friendly" initiatives that allow entry to impact investing models has soared recently. During the World Economic Forum earlier this year, Haim Israel, head of thematic investments at Bank of America, predicted that by 2025, the market for climate solutions might quadruple from its current $1 trillion value to $2 trillion. According to financial services company Morningstar, despite the COVID-19 outbreak, flows to sustainable funds in the US have been sharply rising and breaking records. As agroforestry systems fall neatly under the umbrella terms of sustainable investment or impact investing, they will undoubtedly make up a significant addition to the agroinvest market for climate solutions. In addition, agroforestry practice increases land productivity and diversifies farmers' and investors' sources of income. For example, trees can provide up to eight times more profit than a conventional row crop operation since they are permanent crops that yield high-margin fruits, nuts, lumber, and biomass.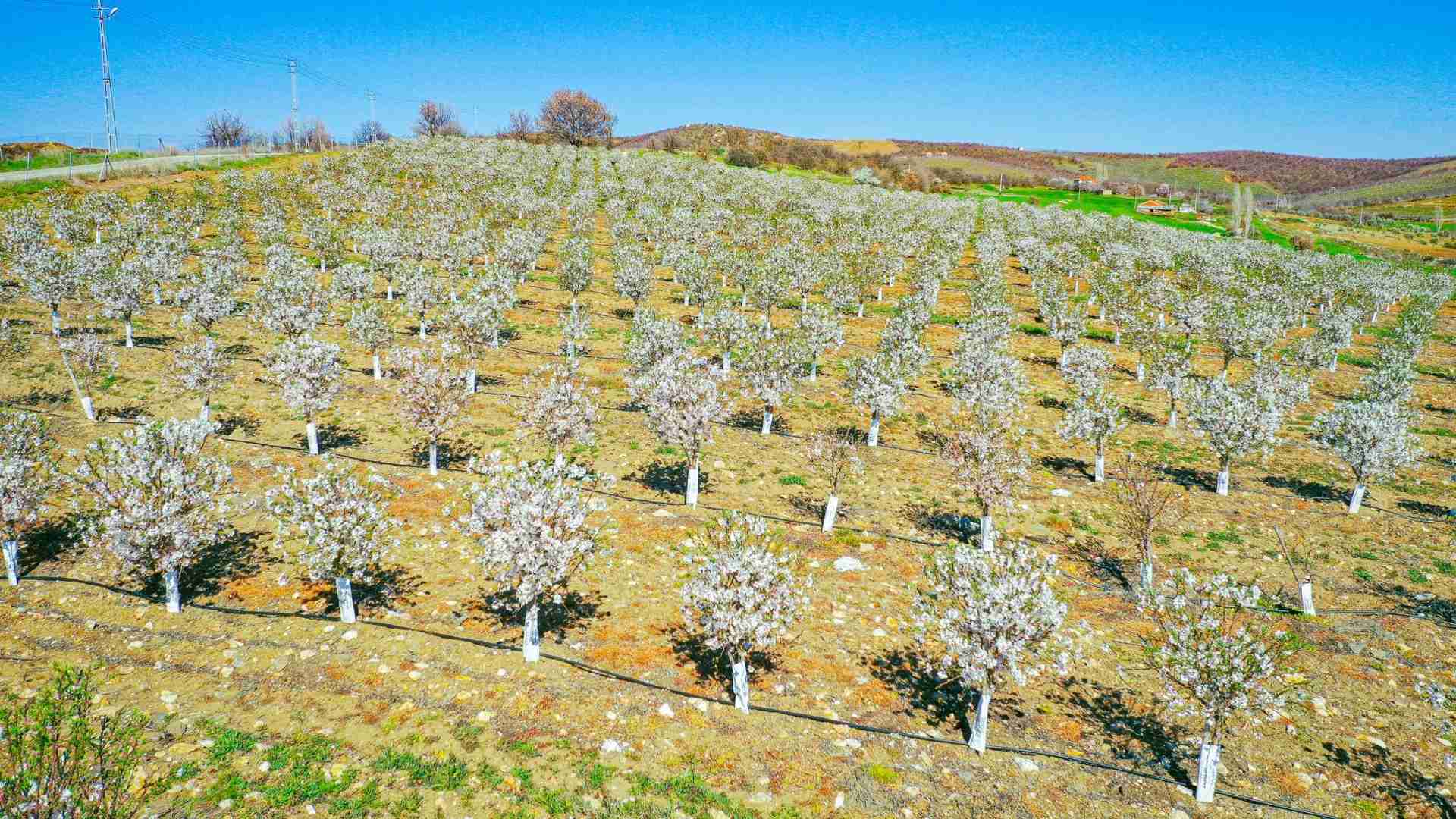 Agro Invest Spain Supports Sustainable and Impact Investing
Agro Invest Spain's ethos encourages and enhances ethical business practices and provides transformative agroinvest possibilities. Since we promote sustainable agricultural techniques and don't use hazardous chemicals or pesticides in our almond plantations, we use specific types of agroforestry on our lands, such as orchard systems support. The high-quality and natural almond trees grown on our agricultural land for sale in Spain promote positive behavioral traits in the local animal species and support pollinators. The Agro Invest Spain sustainable strategy aims to increase the productivity of our managed farmlands while minimizing the adverse effects of agriculture on the environment.
Make a Positive Impact with Agro Invest Spain
More investors than ever are realigning portfolios to achieve positive social and environmental consequences while striving for substantial returns a decade after the introduction of the impact investing strategy. In addition to financial contributions, impact investing can immensely influence shifting global patterns while expanding your portfolio and generating feel-good returns. 
Our extensive global operations and 15 years of expertise in the agriculture sector have shown us at Agro Invest Spain that farms may enhance and maintain their yields by using cutting-edge techniques, environmentally friendly practices, and effective management. Future farms must also accommodate a growing population while managing a changing environment and diminishing natural resources. 
As a result, when you buy property in Spain for agricultural investing through our platform in sustainable agriculture will help ensure future generations have access to healthy resources and food security. Thus, as an impact investor, you can gain from our agricultural land for sale in Spain with an investment that can generate attractive returns of 15% in the first ten years and positively influence the future of food production. Contact us immediately to buy a farm in Spain and invest in sustainable almonds while earning a lucrative ROI.
All rights of this content prepared by Api Group Agro Inversiones SL ("API Group") belong to API Group. These rights are protected and the partial or complete copying, reproduction, distribution, processing or use of the content in any way without permission and without reference will result in legal and criminal liability of individuals.