Even among well-known investors in conventional food and agriculture, responsible farmland investment is becoming increasingly popular. We must consider the long-term benefits of soil health and organic farming because land degradation is no longer economically viable for agribusiness. Numerous institutional investors have been flocking to tangible assets due to the recent economic unrest experienced globally, the high inflationary environment, and the need for both stability and income. Farmland is a subclass of real assets that is gaining popularity, and institutional investors are anticipated to significantly expand their allocations to invest in farmland over the next several years. Soil comes into play here; it's a fantastic long-term investment. It can be used to cultivate crops that generate income or sold as the value of the land increases over time, allowing investors to beat inflation while simultaneously assisting in world food production!
The Downfall of Soil Health
To address the global food security problem, the Green Revolution introduced chemical fertilizers and high-yield crop types in the late 1960s. Although this agricultural industrialization immediately raised yields significantly, we have now passed the point of diminishing returns. Ironically, the Green Revolution has hastened climate change by accelerating deforestation, decreasing soil health, and exploiting natural resources. As a result, all four pillars of food security—availability, access, use, and stability—are adversely impacted by climate change. However, there is still time to make a change by investing in soil health.
The Importance of Soil Health
There is more to soil than just dirt. It contains living and non-living elements, such as minerals, liquids, gases, and bacteria. Soil is an essential ecosystem. So, soil health measures its ability to continue supporting life on Earth and maintain food security. In addition to supporting primary productivity and our way of life, healthy soil optimizes the beneficial connections across natural cycles. Therefore, the soil ecosystem's ability to support life is constrained if soil nutrients are degraded due to poor nutrient management, excessive grazing, and large-scale operations.
Additionally, by storing carbon, healthy soil helps reduce climate change. Healthy soil is integral to mitigating climate change as it absorbs excess CO2 from the atmosphere and converts it into a natural deposit in the ground. According to Project Drawdown, farms with high-integrity land management techniques might add up to 25–60 tons of carbon per acre over ten years.
Recent Surge in Asset Appreciation
Growing worries about food and land scarcity and natural capital monetization prove favorable for farmland asset appreciation. According to the Savills Global Farmland Index, farmland values increased on average by 18% in 2021, the fastest pace since 2011, and at a compound annual rate of 11% over the previous 19 years. Over the past year, New Zealand (49%), Brazil (38%), and Australia (31%), in particular, have performed well. Western European land markets also had a successful year. According to the Savills GFI, Ireland was the top performer (16% EUR growth and 20% USD growth), while the UK only had modest development (5% GBP increase and 13% USD growth). Canada also did well, with prices climbing 16% in US dollars and 8% in Canadian dollars. Such across-the-board growth signifies that farmland asset appreciation is as strong as ever. 
The challenges of agricultural output, food security, commodity trading, and supply chain resilience have come back into sharp focus due to Russia's invasion of Ukraine in February 2022. Farmland market activity will be impacted by the Black Sea disturbances until 2023 and beyond; values are rising globally thanks to robust commodities market pricing as investors look for a diversified, noncorrelated inflation hedge. Despite all the upheaval, two well-known dynamics are driving the farmland asset appreciation: increasing global food demand and a declining amount of arable land due to climate-related problems like water shortages that limit supply. As a result, the sector's outlook is still very bright despite supply challenges.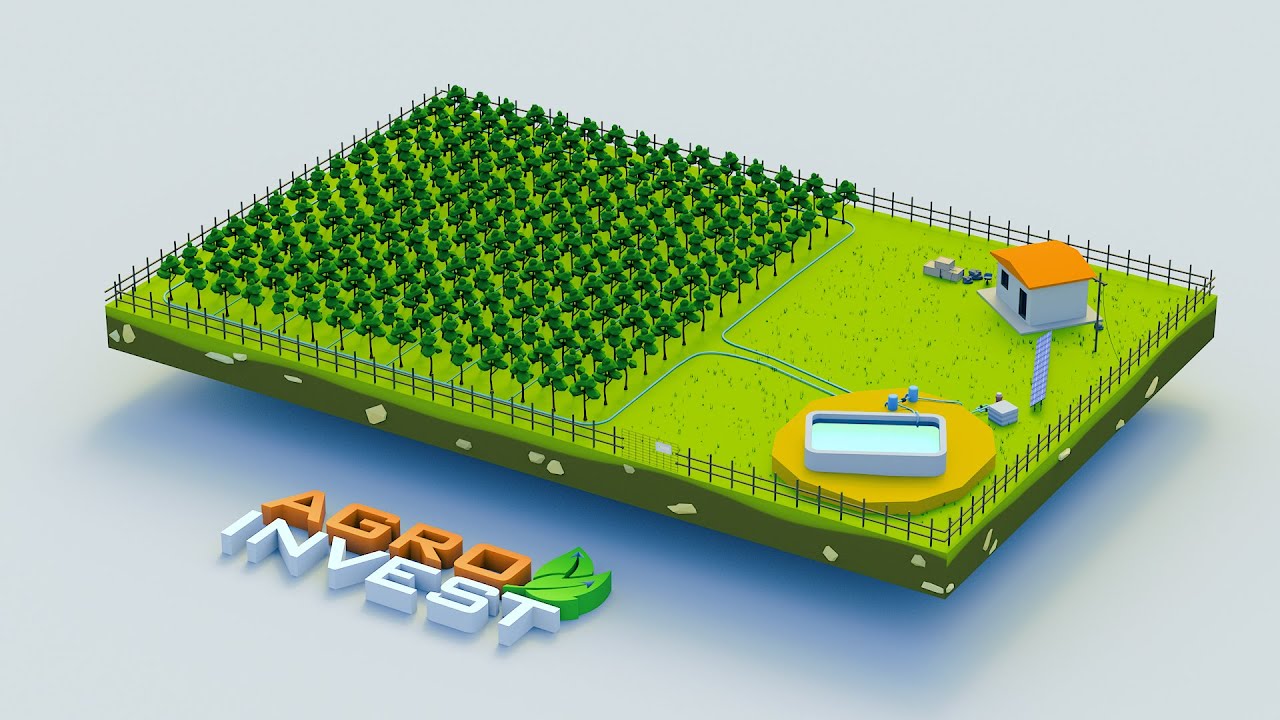 Soil is a Commodity-producing Commodity. 
In addition to being alive with microorganisms and fungi, soil is a productive resource because it sustains all life on earth by giving food to plants, which in turn provides nourishment to animals and humans until you return to the soil once more. Because of this never-ending regeneration cycle, soil is a crucial component of our global economy and food security. Therefore, if something goes wrong with any link in the chain of soil health, the entire system might quickly collapse, which would be bad news for everyone.
Healthy Soil means Healthy Bottom Lines.
Adopting holistic and integrated agriculture methods will require an estimated $700 billion net capital investment to sustain healthy soil in the next 30 years. However, investment in climate-smart agriculture is estimated to result in a net financial return of roughly $10 trillion. Numbers don't lie; investing in soil health now will pay off in the future. 
An agricultural enterprise can be fundamentally transformed by soil health. Optimized crop yields result from improving ecosystem services like air and water quality and a sound irrigation system, cutting down on on-farm energy use, and improving soil health and performance.
Minimize Operating Expenses
You can lower your on-farm expenses by applying sustainable farming techniques that enhance soil health, like reduced tillage and cover crops. This equates to long-term gains as farmland becomes more profitable. 
Boost Agricultural Yields 
Our food security is built on the soil. More yield is possible when the microbial populations in the soil are protected since a healthy environment supports the growth of the food. Improving soil health will feed future generations and increase food security while simultaneously increasing the value of your land.
Lower Energy Outputs
You will reduce the time and money you invest in the farm when you start to work with the ground and manage soil health. So that you do not need to constantly work to improve crop growth, healthy soil strategically collaborates with plants to optimize their growth.
Increase Farmland Value
Your farmland investment will last a long time if you implement an organic farming project to maintain soil health. In addition, robust soil functionality and health will increase your soil equity if you intend to cultivate food on your property for many generations to come.
Farmland Investment is Vital for Soil Health
Investors must allocate agribusiness investment throughout the food system's value chain to restore soil health. Of course, the most fundamental component of the system is healthy soil. Still, the bigger picture includes farmers who manage soil health, parties involved in production, processing, and infrastructure, and those who consume the finished product. So where do you turn as an investor who wants to make the most impact? To reliable agricultural investment companies like Agro Invest Spain. 
We are dedicated to leaving a lasting, positive impression on future generations here at Agro Invest Spain. We provide premium agricultural land for sale in Spain and offer our investors the perfect agro-invest package through our managed farmland model. Our agriculture investment in Spain is dedicated to cultivating almonds, a beneficial superfood with significant consumer demand. Furthermore, we don't use pesticides, antibiotics, or synthetic fertilizers that are detrimental to soil health. Instead, we emphasize using natural resources and employing sustainable farming practices. Therefore, every step of our procedures is governed by sustainable and biological standards, from the water we use to cultivate almonds to storage management.
Invest in Farmland and Soil Health with Agro Invest Spain
Along with the increasingly pressing realities of climate change, the age-old issue of hunger still exists. One answer is to support soil health over the long term. In addition to assisting farmers in maintaining and enhancing crops, soil health can also increase a farm's overall profitability, creating a chance for impact-driven investors. Healthy soils will increase farmland's long-term value, and as natural resources grow scarcer, this will become increasingly true. Agro Invest Spain is committed to transforming the world of agribusiness with the help of our valued investors. To discover the agricultural investment opportunities we offer, get in touch with our team now.
All rights of this content prepared by Api Group Agro Inversiones SL ("API Group") belong to API Group. These rights are protected and the partial or complete copying, reproduction, distribution, processing or use of the content in any way without permission and without reference will result in legal and criminal liability of individuals.